Atomic Vantage X 83 CTI + Warden 13 2017 Ski Review
Ski Statistics - Length (cm) / Sidecut (mm) / Radius (m)
161 / 118-82-108 / 14.8
175 / 121-82-111 / 16.4
168 / 119.5-82-109.5 / 15.6
182 / 122.5-82-112.5 / 17.2

Manufacturer's Description
The most progressive and widest Vantage X, and successor to the Nomad Crimson Ti.
The new Atomic Vantage X 83 CTI is the widest ski in our lightweight Vantage X series, offering the perfect blend of piste power and all-mountain agility. Successor to the popular Nomad Crimson Ti, this is a great system ski for all-mountain skiers who like to spend most of the time on piste and a bit off the side. To create that versatility we've taken our lighter, stronger Vantage construction, including Carbon Tank Mesh, and given it a sportier shape and thinner waist ideal for carving sharp turns on harder snow. It comes with our extra-full Firewall, Power Woodcore and Titanium Backbone 2.0 for solid edge grip. We've also added a ton of new tech like the Exo Profile – a radical 3D profile that cuts swing weight and adds rigidity. This top model comes with Warden 13 MNC DT system bindings.
Real time prices for the Atomic Vantage X 83 CTI + Warden 13 2017, or similar ski products:
Atomic Vantage X 75 CTI Skis with XT 12 Bindings - Men's
Atomic

$399.95
(33% off)
Atomic Vantage X 80 CTI FT 11 Ski - Women's
Atomic

$449.95
(36% off)
Atomic Vantage X 80 CTi W Womens Skis with FT 11 GW Bindings
Atomic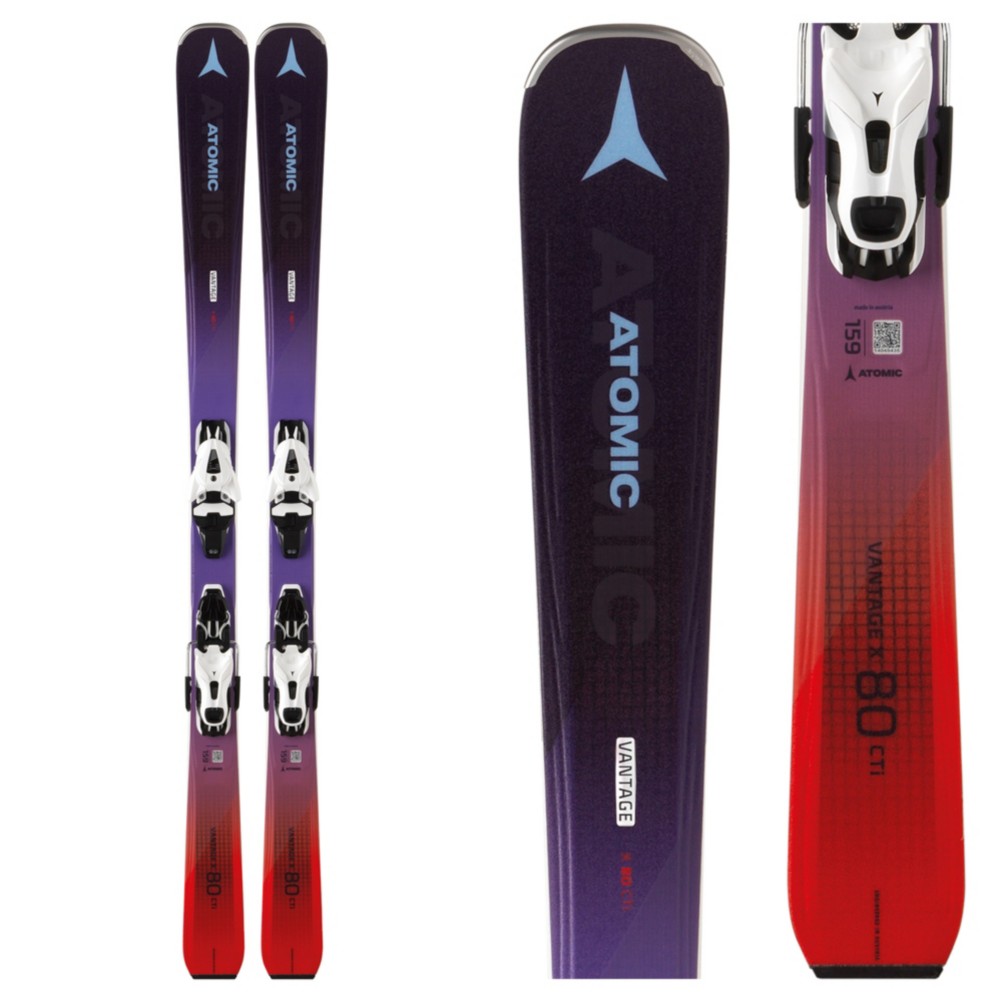 $559.99
(20% off)
Reader Ski Reviews of the Atomic Vantage X 83 CTI + Warden 13 2017
Add review of this ski.