Atomic Vantage X 83 CTI + Warden 13 D 2018 Ski Review
Ski Statistics - Length (cm) / Sidecut (mm) / Radius (m)
161 / 122.5-83-108 / 14.8
188 / 124-83-109.5 / 15.6
175 / 125.5-83-111 / 16.4
182 / 127-83-112.5 / 17.2

Manufacturer's Description
The Atomic Vantage X 83 CTI is a great system ski for all-mountain skiers who like to spend most of the time on piste and a bit off the side. It features Vantage's lighter, stronger Vantage construction, including Carbon Tank Mesh, and given it a sportier shape and thinner waist ideal for carving sharp turns on harder snow. It comes with extra-full Firewall, Power Woodcore and Titanium Backbone 2.0 for solid edge grip. The Exo Profile – a radical 3D profile that cuts swing weight and adds rigidity. This top model comes with Warden 13 MNC DT system bindings.
WARDEN 13 MNC DT
The Atomic Warden 13 MNC DT is a top Warden binding with toolless adjustment added in. MNC stands for Multi Norm Certified, which means it works with all types of soles – DIN, Touring and Walk To Ride (WTR) – and fits every normed boot in the market. It has an Oversized Platform and U-Power Toe – a super-wide platform that provides extra lateral power transmission, steering, flex and dampening. It's also 30% wider than comparable bindings, so works particularly well with progressive wider skis like Vantage for all-mountain skiing. And with a sliding toe and heel in this version you don't need tools to mount your bindings – or adjust them up the mountain.
Real time prices for the Atomic Vantage X 83 CTI + Warden 13 D 2018, or similar ski products:
Atomic Vantage X 75 CTI Skis with XT 12 Bindings - Men's
Atomic

$399.95
(33% off)
Atomic Vantage X 80 CTI FT 11 Ski - Women's
Atomic

$449.95
(36% off)
Atomic Vantage X 80 CTi W Womens Skis with FT 11 GW Bindings
Atomic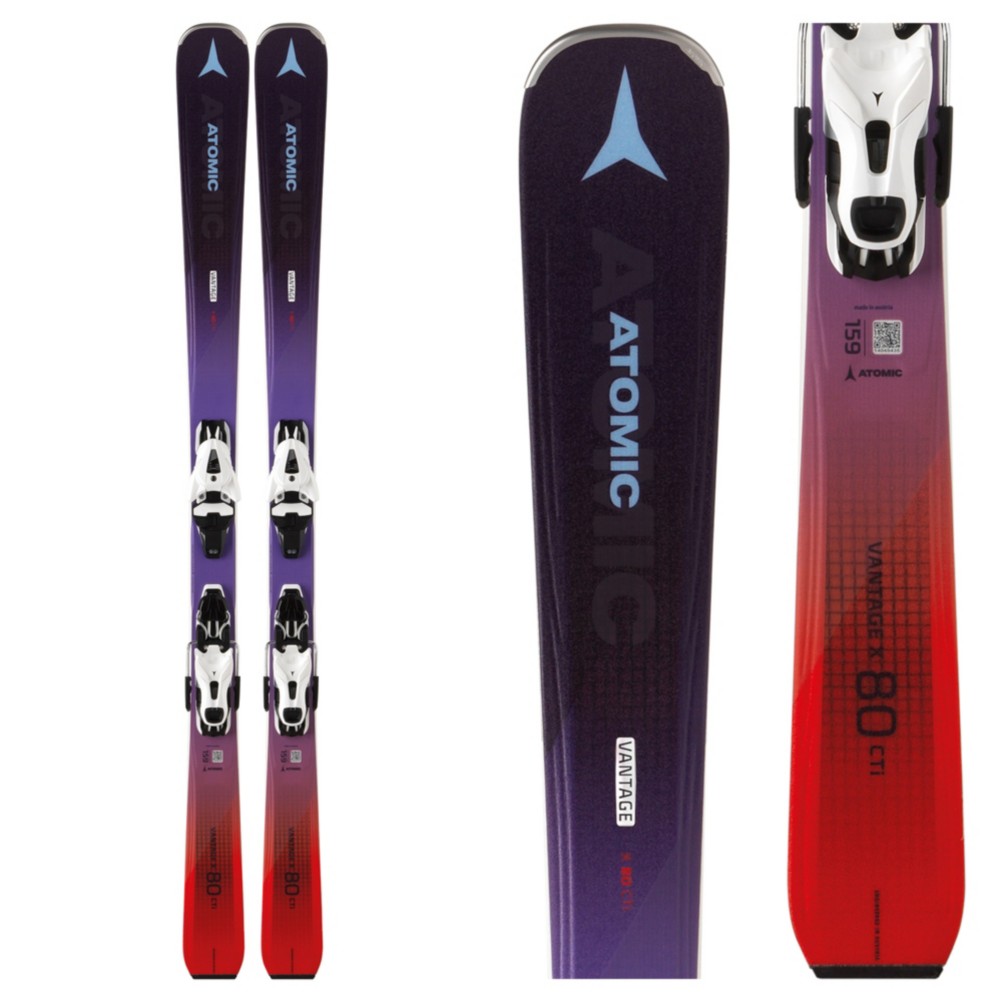 $559.99
(20% off)
Reader Ski Reviews of the Atomic Vantage X 83 CTI + Warden 13 D 2018
Add review of this ski.