Black Crows Rocca Birdie 2015 Ski Review
Ski Statistics - Length (cm) / Sidecut (mm) / Radius (m)
155.3 / 107-76-95 / 17
163.8 / 110-76-97 / 17
171.8 / 113-76-98 / 17

Manufacturer's Description
Here is the straightest and lightest of all the female all-mountain ski range. Designed principally for piste skiing, the rocca birdie combines finesse and reactivity for fluid and precise use. With the same attributes as the ova birdie, this 70% piste, 30% off-piste ski is more slender, straighter, lighter and more reactive on piste than its elder sibling. Lighter due to the paulownia core than its twin in the masculine range, it benefits equally from a flex designed for the female form and of a forward positioned binding. With its subtle rocker, it has not only a very good pivot, but gains effective edge to become as stable as a traditional piste ski. The rocca birdie accelerates comfortably without the edge catching while carving linked turns. With a 17 metre turn radius and playful flex, this both performs very well and accelerates well to carve linked turns, or simply to have fun on the piste, with a smile on the face… whether made-up or not. "Ah! The pleasure of carving graduated turns on well groomed pistes. The rocca serves those women who really love precision and having fun. This ski attacks the turns, and due to its light rocker, maintains a great pivot. It is as useful on small mogul runs, as on varied terrain, because it is there that it truly imposes its style. And this style, is your personality as a skier," says Julien Regnier, designer of the ski.
Real time prices for the Black Crows Rocca Birdie 2015, or similar ski products:
Black Crows Captis Birdie Ski - Women's
Black Crows

$569.95
Black Crows Camox Birdie Skis - Women's 2019
Black Crows

$719.95
Black Crows Captis Birdie Womens Skis 2019
Black Crows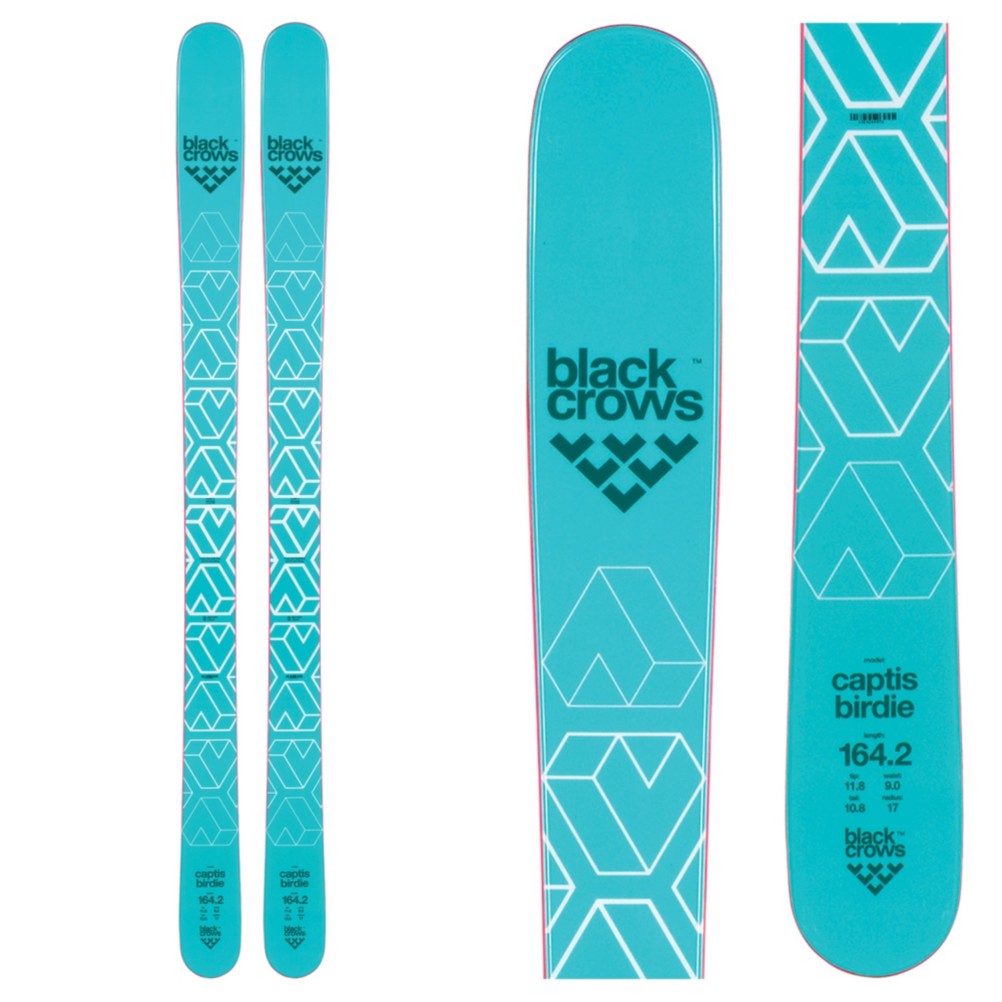 $569.95
Reader Ski Reviews of the Black Crows Rocca Birdie 2015
Add review of this ski.