Fischer RC4 Speed 2018 Ski Review
Ski Statistics - Length (cm) / Sidecut (mm) / Radius (m)
150 / 120-67-100 /
155 / 120-67-100 /
160 / 120-67-100 /
165 / 120-67-100 / 14
170 / 120-67-100 /

Manufacturer's Description
You like to gun down the hill? You should like the Fischer RC4 Speed. This fast and powerful model is multi turns orientated. Its lively wood core is boosted with titanium that brings stiffness and snappiness. The RC4 Speed comes from the competition lab of the austrian brand and should be a bit more forgiving thanks to its slight tip rocker that eases turn initiations and exits.
What can the Fischer RC4 Speed ski do?
This powerful ski is perfect to slay lines at max speed on every single run of the ski resort. Long turns, steep run or muggle field, the RC4 Speed is so nimble and versatile with its 14m radius, you can play on every terrains without slowing down. It gives confidence by providing quick edge to edge changes, it stays stable even on the most technical terrains and grip to the perfection no matter the snow conditions. It is evolutive enough to follow you during your progression and take you up to the next level. Great ski signed by Fischer.
Who is the Fischer RC4 Speed ski designed for?
Fischer's advise this ski to confirmed skiers who want to shred as much corduroy as possible this winter and are looking for a powerful and accessible ski to get the most out of their ski trip.
Real time prices for the Fischer RC4 Speed 2018, or similar ski products:
Fischer RC4 Speed Jr. Skis w/ RC4 Z9 AC Bindings
Fischer
$249.95
(55% off)
Fischer RC4 Speed Jr. RP Junior Race Skis
Fischer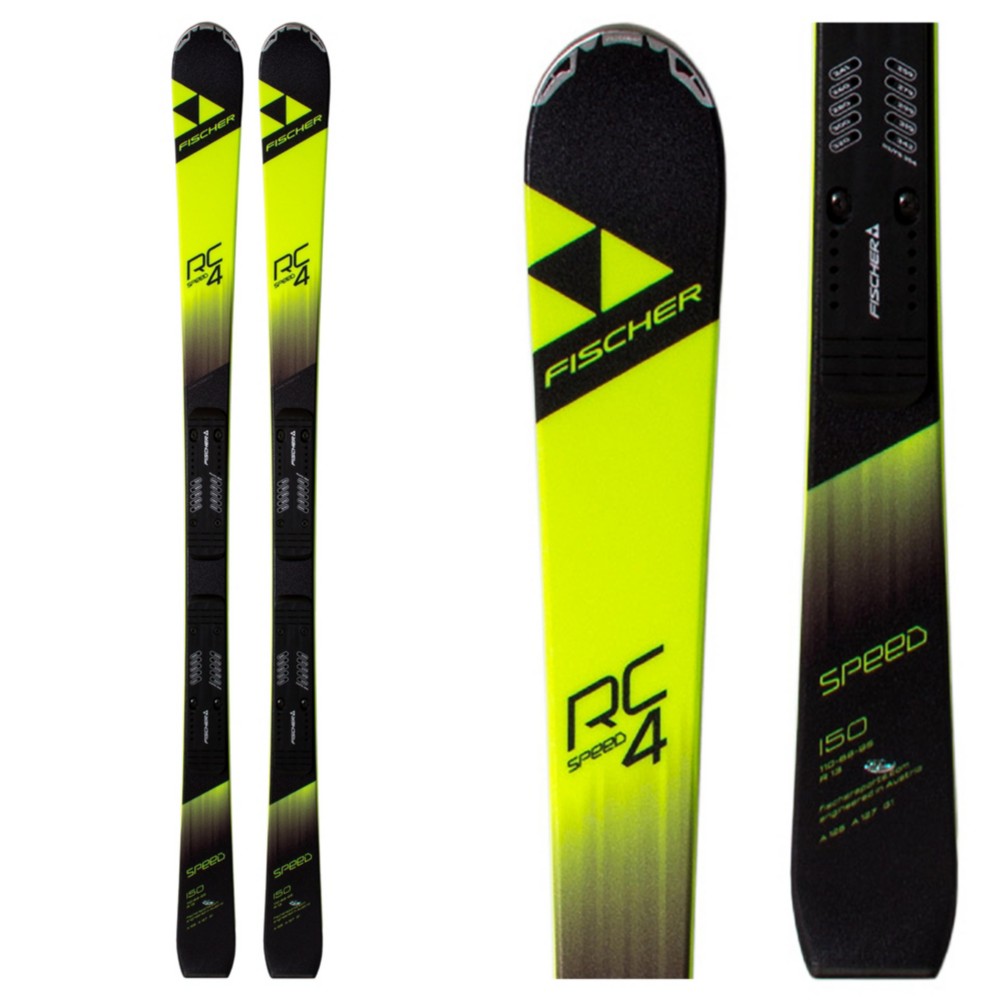 $299.99
(25% off)
Fischer RC4 Speed Jr. RP Junior Race Skis
Fischer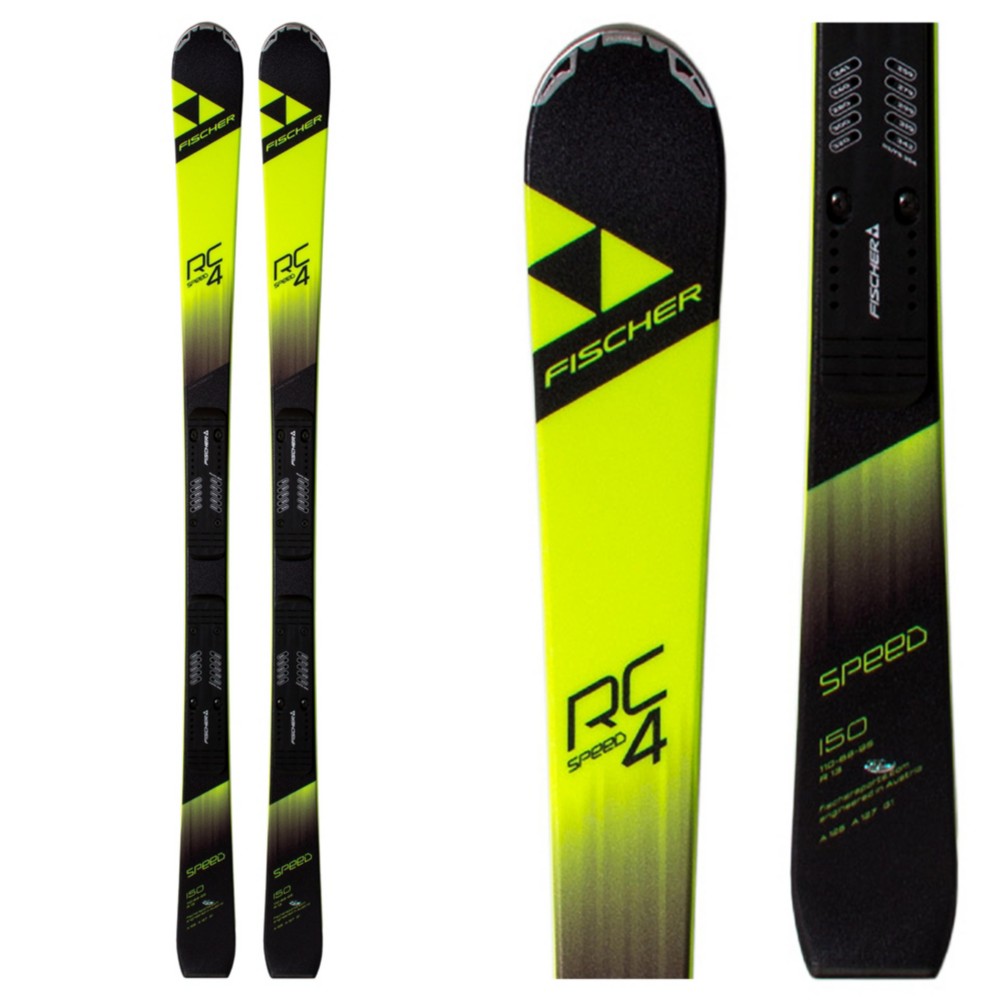 $299.99
(25% off)
Reader Ski Reviews of the Fischer RC4 Speed 2018
Add review of this ski.
Latest User Reviews
I understand the Stockli Axis Pro is not made by Stockli, is this true?
thanks
Dana Simon
Skier Height: 5'9"
Skier Weight:194
Skier Ability:expert
Ski length Tested:174
Ski Review:The Blizzard Quattro 8.4 Ti is a marvelous ski. Smooth, stable, predictable, and very quick edge to edge. I have skied them on ice, granular,...
Skier Height: 5' 11"
Skier Weight: 165
Skier Ability: Expert
Ski length Tested: 179
Ski Review: This is by far the best ski I have ever ridden. lightweight and Incredibly easy to turn, it excels on groomers, steeps, bumps and powder....