Ski Statistics - Length (cm) / Sidecut (mm) / Radius (m)
162 / 120-74-104 /
170 / 120-74-104 /
178 / 120-74-104 / 15.8

Manufacturer's Description
Men's. All Mountain. No Rocker. Carbon Fiber. Wood Core.
Real time prices for the Goode Carbon Plunge 2017, or similar ski products:
Majesty Superscout Carbon Ski - 2022
Majesty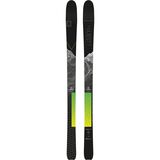 $497.5
(50% off)
Santa Cruz Bicycles Heckler MX Carbon CC X01 Eagle AXS Reserve e-Bike
Santa Cruz Bicycles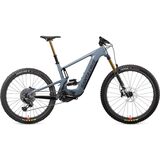 $10449
(25% off)
Devinci Spartan Carbon 29 GX 12s Complete Mountain Bike 2022 - Small
Devinci

$5269.15
(15% off)
Reader Ski Reviews of the Goode Carbon Plunge 2017
Add review of this ski.