Ski Statistics - Length (cm) / Sidecut (mm) / Radius (m)
146 / 122-83-107 / 16-18-20
154 / 122-83-107 / 16-18-20
162 / 122-83-107 / 18-20-22
170 / 122-83-107 / 20-22-24

Manufacturer's Description
Perfect geometry and a super grip, even on hard and icy pistes. This describes the Core 83-L, a high performance carving ski and a real winner when it comes to making short and medium-length turns. Its features include increased stability under foot and more direct and harmonious turn initiation. Unidirectional carbon fiber through the body of the Core 83-L reduces weight while maintaining stability and torsional rigidity. The Core 83-L is built with low-density paulownia and rigid ISO composite for an ultra-steady ride. Rocker in the tip and tail and camber underfoot helps improve the ride through soft, variable and hard snow. With lots of float, it is exhilarating in powder—and performs with typical HAGAN characteristics on groomers.
Real time prices for the Hagan Core 83-L 2018, or similar ski products:
KAVU Big Eddy Short - Men's Amarillo L
KAVU
$9.59
(80% off)
KAVU River Short - Men's Atlantis L
KAVU
$26.37
(45% off)
100% R-Core Glove - Men's
100%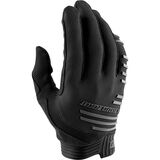 $36.5
Reader Ski Reviews of the Hagan Core 83-L 2018
Add review of this ski.