Icelantic Oracle 2016 Ski Review
Ski Statistics - Length (cm) / Sidecut (mm) / Radius (m)
155 / 126-88-108 / 14
162 / 126-88-108 / 16
169 / 126-88-108 / 18

Manufacturer's Description
Redesigned with a smaller 88mm waist and three new sizes for the 15/16 season, the Oracle is our Women's Specific All-Mountain ski. Containing Icelantic's signature "Fly-Weight" wood core at its center, the Oracle is designed lighter for women and smaller frames. The slightly tapered design allows the skier to maintain a forward, aggressive stance in any condition, while the early rise tip makes it easy to cruise through pow and crud. The Oracle delivers maximum performance and style with minimal effort.
Real time prices for the Icelantic Oracle 2016, or similar ski products:
Icelantic Oracle 78 Skis
Icelantic
$599
Icelantic Oracle 88 Womens Skis
Icelantic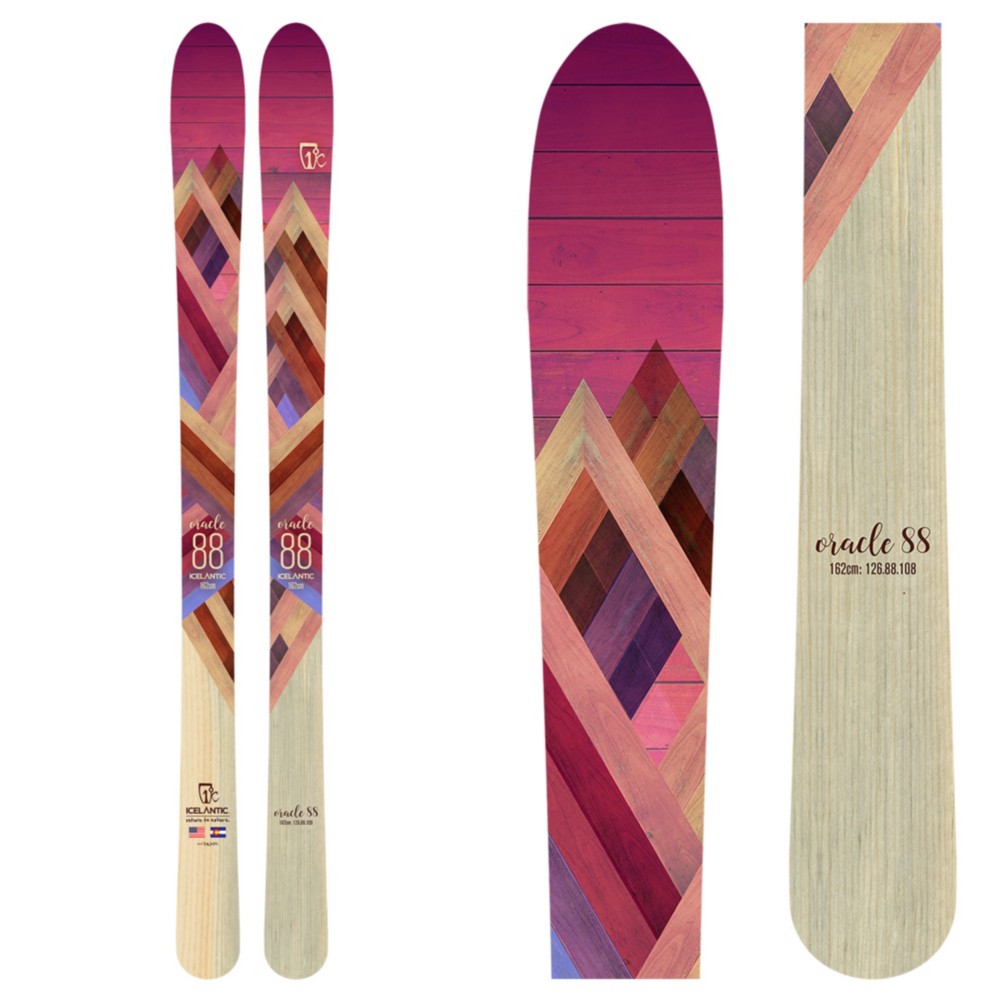 $449.95
(25% off)
Icelantic Oracle 88 Womens Skis
Icelantic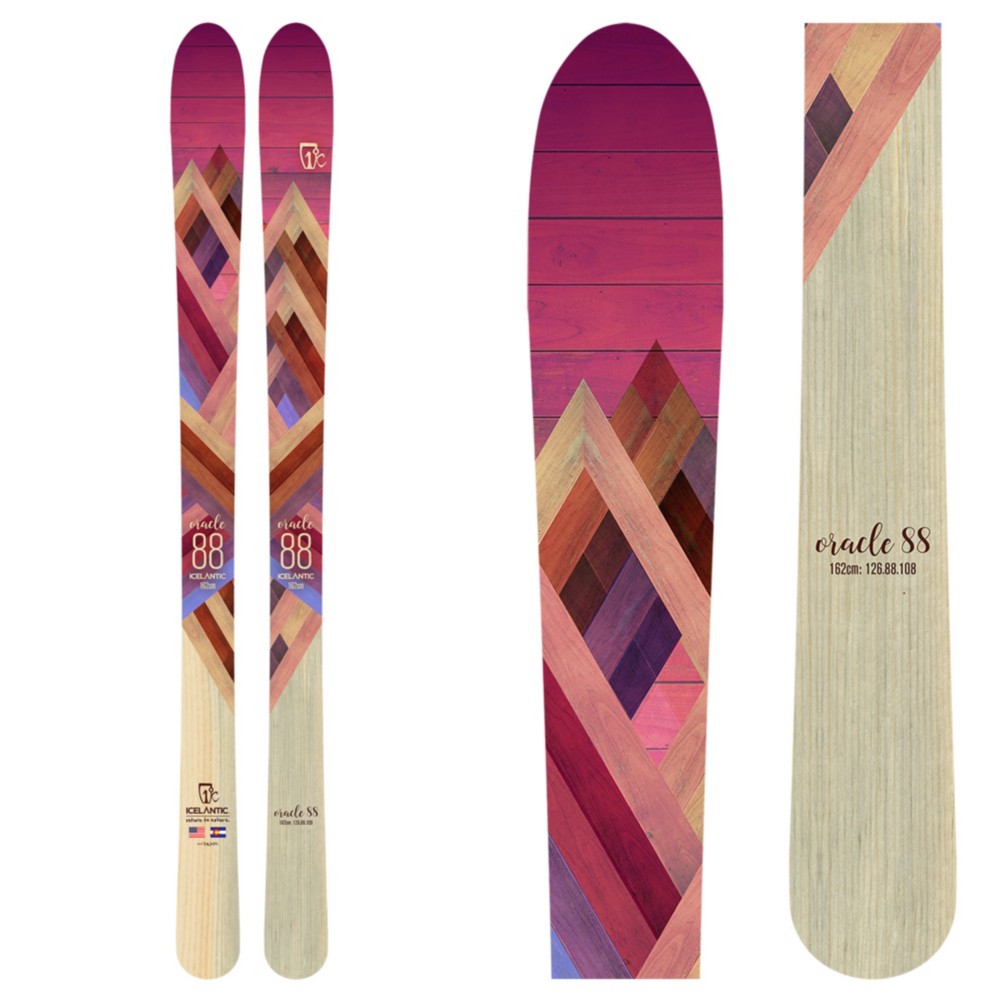 $449.95
(25% off)
Reader Ski Reviews of the Icelantic Oracle 2016
Add review of this ski.
Latest User Reviews
Hello, my name is Jim and I was just looking your website ski-review.com
over and thought I would message you on your contact form and offer
some help. I really like your site but I noticed you weren't getting a
lot of traffic and your...
I understand the Stockli Axis Pro is not made by Stockli, is this true?
thanks
Dana Simon
Skier Height: 5'9"
Skier Weight:194
Skier Ability:expert
Ski length Tested:174
Ski Review:The Blizzard Quattro 8.4 Ti is a marvelous ski. Smooth, stable, predictable, and very quick edge to edge. I have skied them on ice, granular,...