Ski Statistics - Length (cm) / Sidecut (mm) / Radius (m)
159 / 105-85-105 / 16
168 / 105-85-105 / 18
177 / 105-85-105 / 20
182 / 105-85-105 / 21.6

Manufacturer's Description
Rock'n'Rolla are true twin tip skis dedicated to street jibbing and snowpark shredding. Thanks to their hybrid technology, the skis combine the buttery looseness of a rocker with camber sharp turn ability.
Rock'n'Rolla make shredding easier, are more forgiving at landing, and unlikely to catch an edge. The 15°/90° freestyle sidewall cushions the edges and makes servicing easier. The extremely fast base is now more durable too. Special matt finishing gives that extra touch to the overall design.
Smooth in trick initiation, Rock'n'Rollas will empower you to make all of your favourite devilish butters as easy as a pie.
Camber allows for controlling the turns and absorbs impact at landings. The new flash coloured graphic design with matt varnish adds even more style to freestyle, and will definitely
make you stand out!
Real time prices for the Majesty Rock'n'Rolla 2016, or similar ski products:
Rock N Roll Extreme Lube
Rock N Roll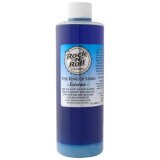 $7
Salty Crew Rocks n Docks Hip Pack - Black
Salty Crew

$80
Rock N Roll Miracle Red Degreaser
Rock N Roll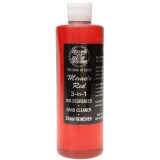 $9
Reader Ski Reviews of the Majesty Rock'n'Rolla 2016
Add review of this ski.