Ski Statistics - Length (cm) / Sidecut (mm) / Radius (m)
169 / 134-101-118 / 17
177 / 136-103-120 / 19.6
185 / 138-105-122 / 22.2

Manufacturer's Description
Supernova is Majesty's latest creation and it hits all the marks as a stand out performer from shrilling hardpack to floating through powder. With its remarkable edge grip it skis extremely well in all conditions. The combination of traditional wood core and the latest carbon fiber technology made it possible for us to engineer these true hi-performance, all-mountain freetouring skis.
Supernova is equipped with a flat tail, rockered tip, full carbon fiber layup, semi-cap construction and skin mounting heels. Reducing the tail length and moving the skier back created quicker turning and overall, much more versatile skis. The notable length and weight reduction was achieved without compromising functionality while the longer contact edges let you comfortably ski shorter skis than what has been previously considered functional.
When it comes to real adventure skis, whether it is a trip to Røldal, Chamonix or Alaska, you now need only one tool in your quiver and Supernova is it! You can experience the future of high performance freeskiing with just one pair of skis to replace a garage full of overly specialized confusion.
Real time prices for the Majesty Supernova Carbon 2018, or similar ski products:
Majesty Supernova Carbon Ski - 2024
Majesty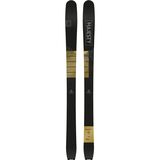 $994.95
Majesty Superscout Carbon Ski - 2022
Majesty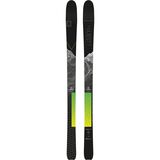 $398
(60% off)
Majesty Havoc 100 Carbon Ski - 2024
Majesty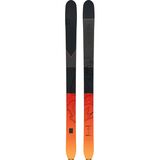 $994.95
Reader Ski Reviews of the Majesty Supernova Carbon 2018
Add review of this ski.