Ski Statistics - Length (cm) / Sidecut (mm) / Radius (m)
162 / 120-100-115 / 15.6
170 / 120-100-115 / 18

Manufacturer's Description
Velvet are lightweight backcountry skis designed especially with all our adventure seeking ladies in mind. Hybrid technology enables effortless riding in any terrain. Rocker supports better float in powder, whereas camber increases responsiveness, makes landings smoother and edge grip more secure.
Velvet are perfect for floating in deep powder and riding fast lines on the wildest of slopes.
Time to rule the mountain with a Velvet glove!
Special freeride 90° sidewall construction enhances riding properties and makes servicing easier. Versatility is definitely a great upshot here – dear ladies, no need to change gear when switching between freeride and backcountry freestyle. A combination of Triax and Biax fibreglass gives you great flex and control.
Real time prices for the Majesty Velvet 2017, or similar ski products:
Majesty Supernova Carbon Ski - 2024
Majesty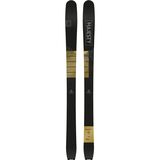 $994.95
Majesty Havoc 110 Ti Ski - 2024
Majesty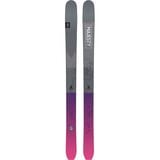 $949.95
Majesty Havoc 100 Carbon Ski - 2024
Majesty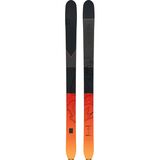 $994.95
Reader Ski Reviews of the Majesty Velvet 2017
Add review of this ski.