Ski Statistics - Length (cm) / Sidecut (mm) / Radius (m)
164 / 140-111-121 / 20.2
173 / 142-113-123 / 23.4
182 / 144-115-125 / 26.3

Manufacturer's Description
Hi-tech freeride skis for ladies. Easy in turn initiation, stable and with a perfect grip. Vixen flagship features are dynamic responsiveness and precise handling in difficult terrain. In a nutshell, versatility is their middle name.
Thanks to our new solution, the elliptically rocker, the ski easily glides over the now surface without creating any additional and unnecessary drag.
Wherever the limits of your ambition may lay, Vixen will take you there and never look back.
ERT allows for a faster, lighter and more effortless ride. Camber allows for sure grip even in the iciest conditions, supports uncompromised riding flow and precision!
Vixen are our answer for even the most demanding freeriders.
Real time prices for the Majesty Vixen 2017, or similar ski products:
Majesty Superscout Carbon Ski - 2022
Majesty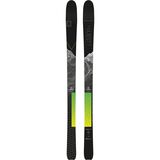 $398
(60% off)
Majesty Supernova Carbon Ski - 2024
Majesty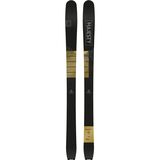 $994.95
Majesty Havoc 110 Ti Ski - 2024
Majesty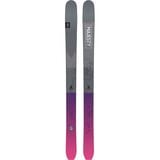 $949.95
Reader Ski Reviews of the Majesty Vixen 2017
Add review of this ski.