Ski Statistics - Length (cm) / Sidecut (mm) / Radius (m)
183 / 101-65-77 / 35
185 / 101-65-77 /
188 / 101-65-77 /
189 / 101-65-77 /
190 / 101-65-77 /

Manufacturer's Description
The Hero Fis GS (R21 WC) is the new, F.I.S. approved, World Cup GS ski designed for elite-level athletes and competitive racers. New sizes comply with current F.I.S. regulations: men: 190cm (Radius > 35m); women: 188cm, 183cm (Radius > 30m). Early Rise tip rocker speeds turn initiation for faster, more aggressive lines while WC Spring Blade technology improves swing weight and delivers full-length edge grip. The Hero Fis GS features World Cup titanal sandwich construction and the R21 WC race plate for optimum precision, balance and power.
Real time prices for the Rossignol Hero Fis GS (R21 WC) 2017, or similar ski products:
Rossignol Hero GS Pro Junior Race Skis 2020
Rossignol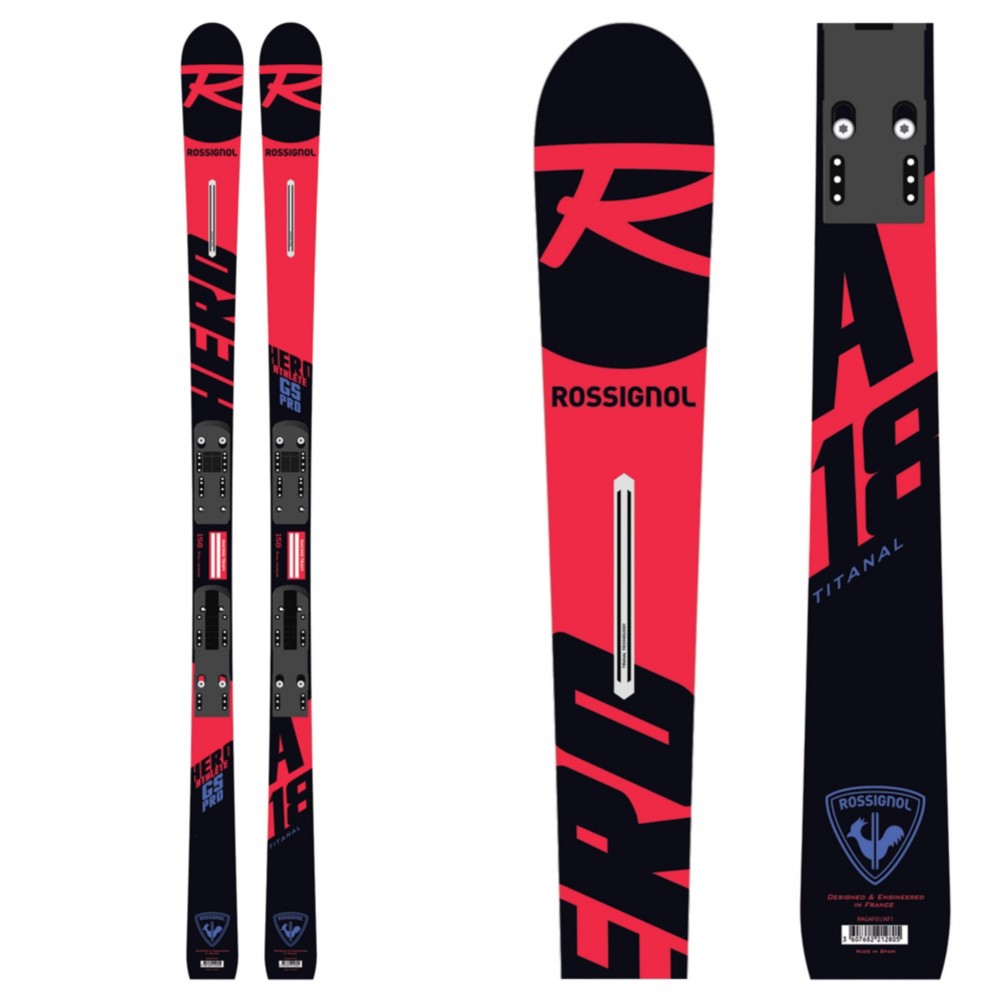 $599.95
Reader Ski Reviews of the Rossignol Hero Fis GS (R21 WC) 2017
Add review of this ski.