Ski Statistics - Length (cm) / Sidecut (mm) / Radius (m)
171 / 127-112-119 / 30
179 / 129-112-120 / 30
187 / 130-112-121 / 30
195 / 133-112-123 / 30

Manufacturer's Description
This ski represents pain and gain; frigid, early mornings, half-listening to NPR on the way to a dawn patrol tour before work, sharing the same thermos of whatever hot beverage somebody brought. This ski represents sweaty skin tracks and windy ridges. Wherever you go the Hoji will get you to the bottom confidently and in the best style.
Real time prices for the 4FRNT 15/16 Hoji 2018, or similar ski products:
Park Tool Double-Ended Cone Wrench 15/16
Park Tools
$7.95
Saucony Guide 15 Running Shoe - Women's
Saucony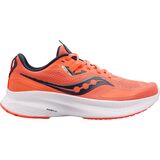 $139.95
Saucony Guide 16 Running Shoe - Men's
Saucony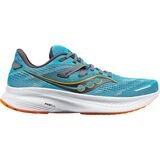 $139.95
Reader Ski Reviews of the 4FRNT 15/16 Hoji 2018
Add review of this ski.