Ski Statistics - Length (cm) / Sidecut (mm) / Radius (m)
174 / 137-104-129 / 18.7
180 / 137-104-129 / 20.3
186 / 137-104-129 / 21.9

Manufacturer's Description
Aloha! You will be surprised how versatile this 104mm wide ski is under your feet. Capable of taking you from the park to backcountry without effort, the Rocko has it all. The 2D Dual Fiberglass paired with the reactive and powerful PB Performance Core provides precise edge grip on piste. Start seeing the mountain from a different perspective, with the 137mm tip you can make tracks anywhere you want. This all-mountain ski is very new school.
Real time prices for the APO Rocko 2018, or similar ski products:
Rock Exotica rockO Carabiner
Rock Exotica

$14
Elite Rocko Carbon Bottle Cage
Elite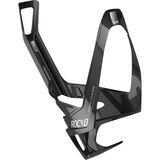 $39.99
(20% off)
Petzl Sum'tec' Adze Ice Axe - 52cm
Petzl

$199.95
Reader Ski Reviews of the APO Rocko 2018
Add review of this ski.