Atomic Redster FIS Marcel Hirscher SL 2015 Ski Review
Ski Statistics - Length (cm) / Sidecut (mm) / Radius (m)
165 / 118.5-66.5-102.5 / 12.5

Manufacturer's Description
The Atomic Redster FIS Marcel Hirscher SL is nothing less than Marcel Hirscher's personal World Cup Slalom ski. Featuring a unique, lightning-quick 'Crystal Race Base' it's a thoroughbred racer loaded with World Cup technology. The Cap Sandwich construction – with high-grade Woodcore and titanium inserts – gives the Redster FIS Marcel Hirscher SL its harmonious flex and transfers all your energy to the edges for super strong grip. The waist and length of the ski facilitates instant carving and maximizes agility for ultra-fast switching through gates. Two coatings underneath the binding minimize mechanical abrasion. The Redster FIS Marcel Hirscher SL is the ultimate for World Cup, European Cup, FIS and Masters Slalom racers who want to compete on the iconic design of the three-times overall World Cup winner.
Real time prices for the Atomic Redster FIS Marcel Hirscher SL 2015, or similar ski products:
Helmets Atomic Redster Replica Marcel
Atomic

$91.95
Ski boots Atomic Redster Fis 150 Lifted
Atomic

$362.45
Atomic Redster FIS GS Jr. RPJ Junior Race Skis
Atomic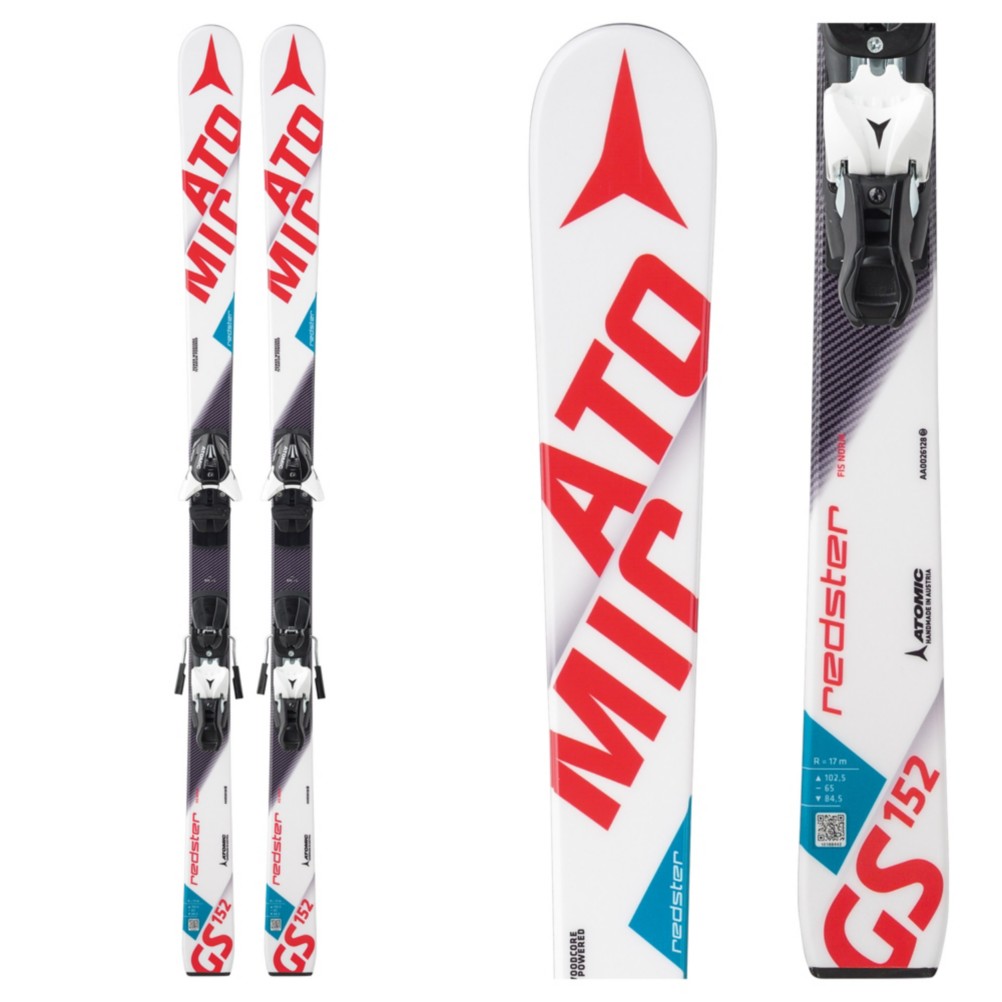 $249.95
(58% off)
Reader Ski Reviews of the Atomic Redster FIS Marcel Hirscher SL 2015
Add review of this ski.
Latest User Reviews
I understand the Stockli Axis Pro is not made by Stockli, is this true?
thanks
Dana Simon
Skier Height: 5'9"
Skier Weight:194
Skier Ability:expert
Ski length Tested:174
Ski Review:The Blizzard Quattro 8.4 Ti is a marvelous ski. Smooth, stable, predictable, and very quick edge to edge. I have skied them on ice, granular,...
Skier Height: 5' 11"
Skier Weight: 165
Skier Ability: Expert
Ski length Tested: 179
Ski Review: This is by far the best ski I have ever ridden. lightweight and Incredibly easy to turn, it excels on groomers, steeps, bumps and powder....