Black Crows Atris 2015 Ski Review
Ski Statistics - Length (cm) / Sidecut (mm) / Radius (m)
169 / 135-107-124 / 17
178.2 / 137-107-127 / 18
184.1 / 138-108-128 / 18
189.9 / 139-108-129 / 19

Manufacturer's Description
Dawn. After the success of the nocta, here is a new bi-directional ski in three sizes in the freestyle backcountry/freeride range. With 108mm underfoot and a turning radius of 18 metres equivalent to its big brother, the atris has serious arguments in its favour. Very easy to ski and, like all self-respecting black crows, very playful, the atris feels as good on hard snow as on rough and demanding terrain. Also designed by julien regnier, this new ski contains several technical peculiarities: other than its double rocker which offers an immediate pivot, one of the big singularities of the progressive flaring of its side lines in proportion to the rocker, this provides very good stability when the ski is on its edge.
Besides, its raised tips consist of 3 different layers, which permit great constancy in carving turns and a strong pivot on the flat. It is therefore a ski which engages easily at slow speeds. The atris is a modern, double faceted ski: playful and very tough, whether we want to go very fast or slowly, in all directions, even upward. Excited by all snow conditions, this model suits not only adept skiers looking for performance but also those looking for a two-directional motor for the pure pleasure of freeride on 108mm!
Real time prices for the Black Crows Atris 2015, or similar ski products:
Black Crows Atris Ski
Black Crows

$799.95
Black Crows Atris Skis 2018
Black Crows

$669.97
(13% off)
Black Crows Atris Skis 2019
Black Crows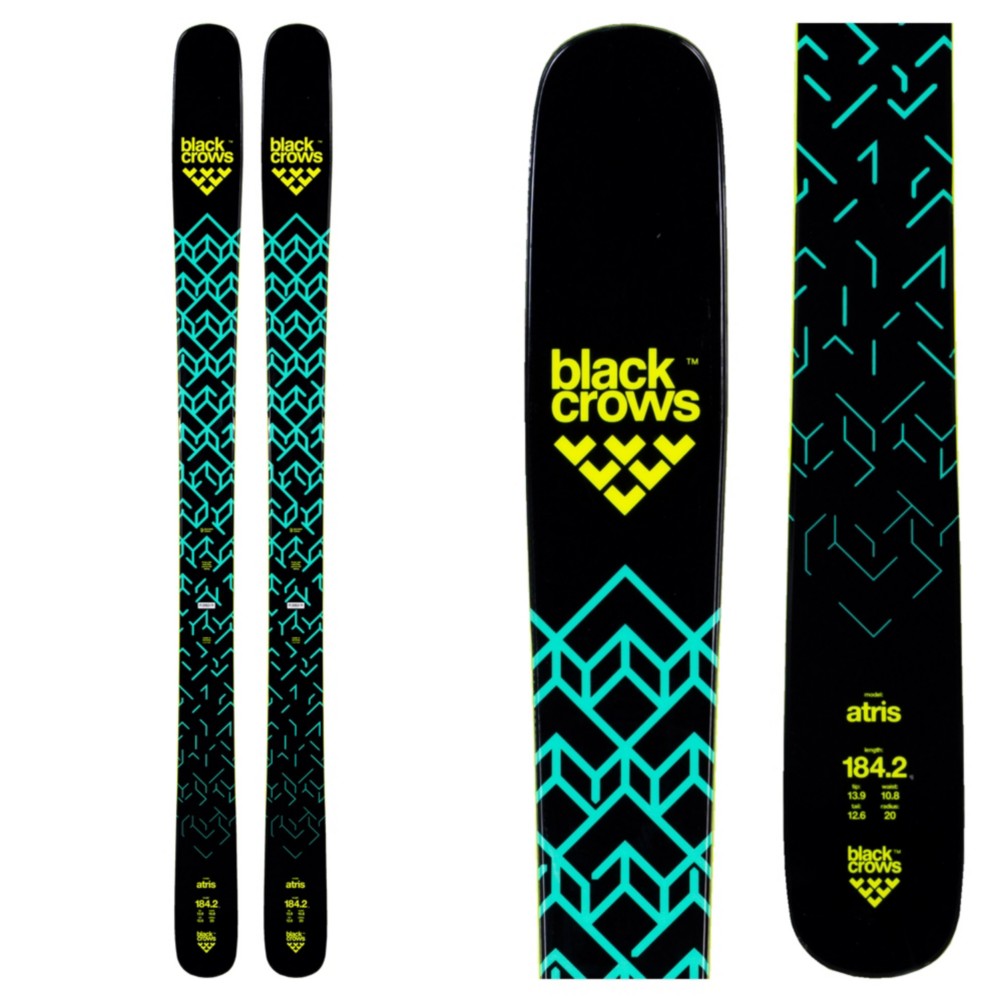 $799.95
Reader Ski Reviews of the Black Crows Atris 2015
Add review of this ski.