Black Crows Navis 2014 Ski Review
Ski Statistics - Length (cm) / Sidecut (mm) / Radius (m)
175.5 / 134-105-125 / 19
185.1 / 134-105-125 / 23

Manufacturer's Description
navis
consistent - precise - swift
To fulfil the performance and character requirements of a truly universal ski, the navis 2014 has been modernised with a lower tip rise for extra agressivity and extra sidecut to make it more compact. With 105 mm underfoot, this genuine all-terrain fat ski continues to build upon it's reputation and success with an amazing ease of use and precise control.
Easy turn initiation, great carving, responsive and stable at high speed, the navis offers exceptional control on all types of snow thanks to it's 'longbow' technology and rapid flex. Above all a powder ski, but also a good choice for ski-touring, piste skiing, couloirs or telemarking, the Navis is a playful and powerful freerider which will awaken every skier that sleeps inside you.
Real time prices for the Black Crows Navis 2014, or similar ski products:
Black Crows Navis Ski
Black Crows

$531.97
(30% off)
Black Crows Navis Freebird Skis 2019
Black Crows

$639.96
(20% off)
Black Crows Navis Skis 2019
Black Crows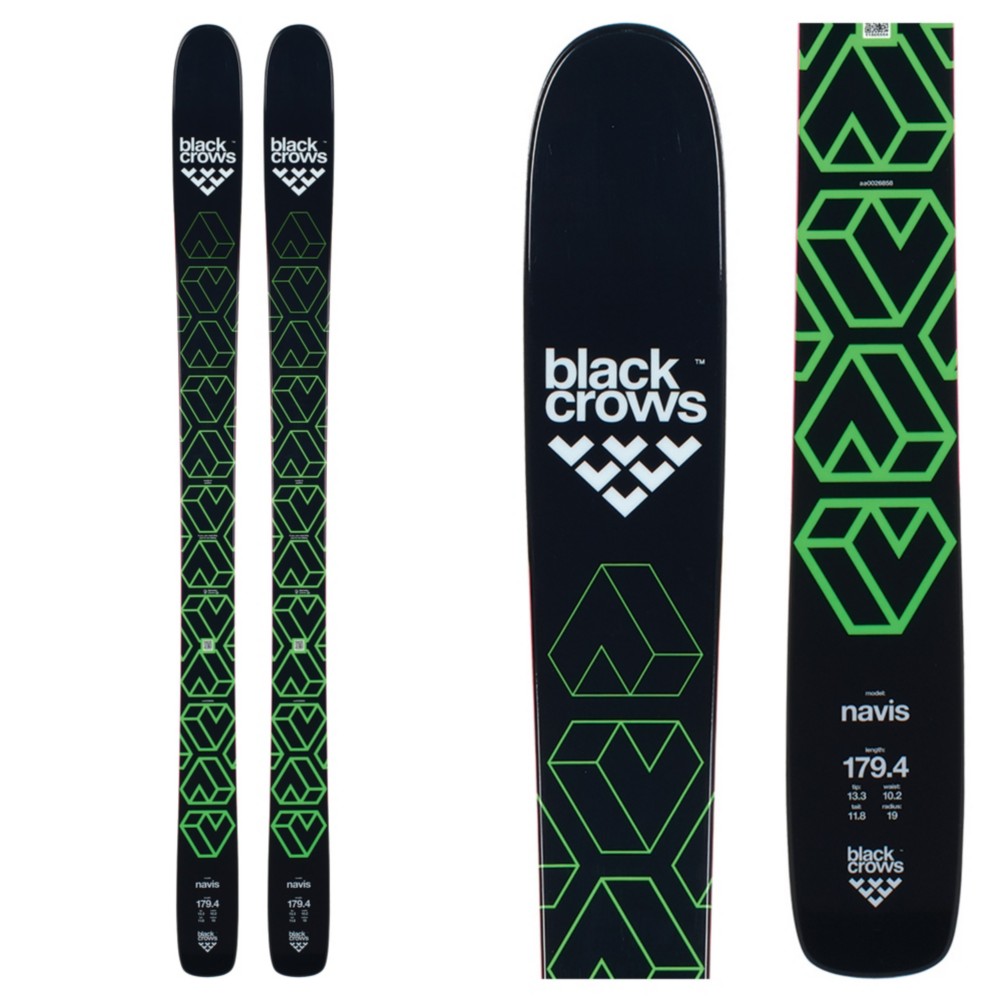 $599.94
(21% off)
Reader Ski Reviews of the Black Crows Navis 2014
Add review of this ski.
Latest User Reviews
I understand the Stockli Axis Pro is not made by Stockli, is this true?
thanks
Dana Simon
Skier Height: 5'9"
Skier Weight:194
Skier Ability:expert
Ski length Tested:174
Ski Review:The Blizzard Quattro 8.4 Ti is a marvelous ski. Smooth, stable, predictable, and very quick edge to edge. I have skied them on ice, granular,...
Skier Height: 5' 11"
Skier Weight: 165
Skier Ability: Expert
Ski length Tested: 179
Ski Review: This is by far the best ski I have ever ridden. lightweight and Incredibly easy to turn, it excels on groomers, steeps, bumps and powder....