Blizzard Cochise 2013 Ski Review
Ski Statistics - Length (cm) / Sidecut (mm) / Radius (m)
170 / /
177 / /
185 / 135-108-123 / 28.5
193 / /

Manufacturer's Description
Named after the heroes from the BPA (Professional Bullriders Association), this ski has been tamed by top-class riders such as Björn Heregger on the steep slopes of the Freeride World Tour. A double titanium layer together with a bamboo core and the Flip Core 3D Rocker technology will help you too to master even the toughest rides
Real time prices for the Blizzard Cochise 2013, or similar ski products:
Blizzard Cochise Ski
Blizzard

$562.46
(25% off)
Blizzard Cochise Skis 2020
Blizzard

$749.95
Blizzard Cochise Skis
Blizzard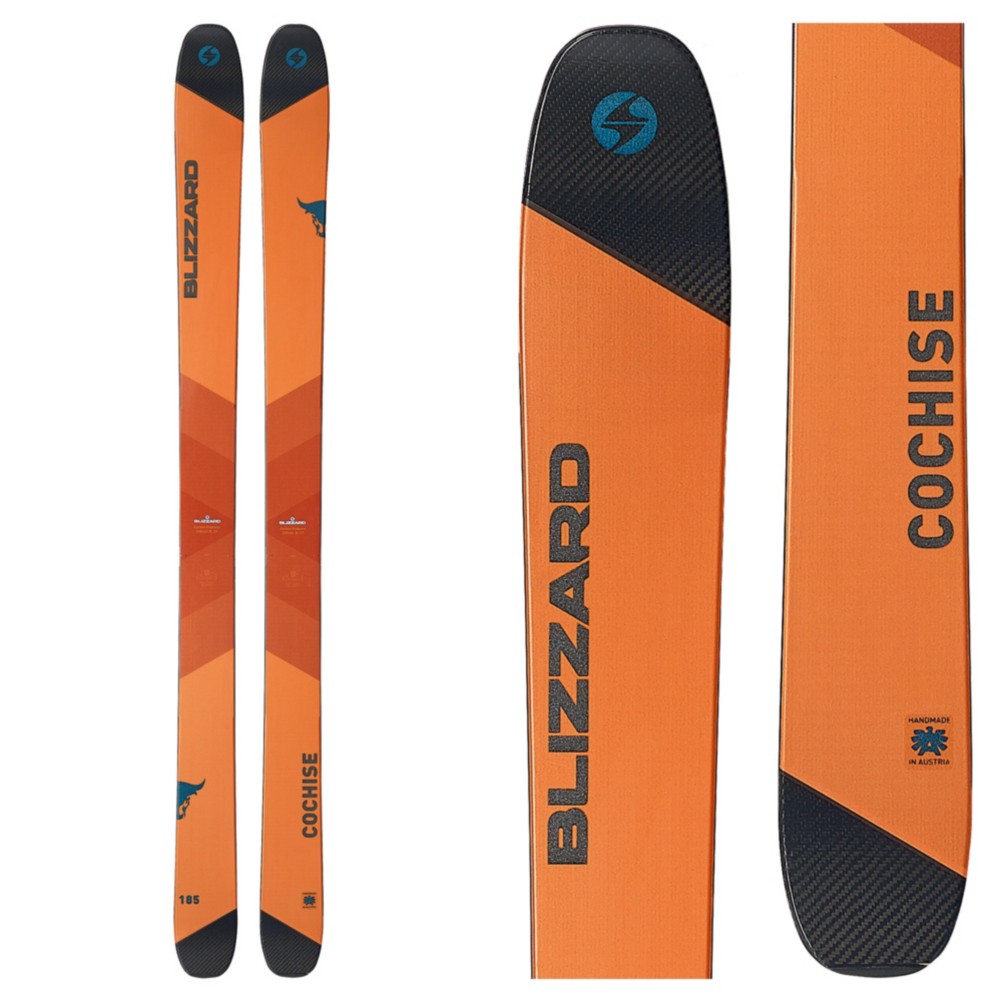 $549.95
(39% off)
Reader Ski Reviews of the Blizzard Cochise 2013
Add review of this ski.
Latest User Reviews
I understand the Stockli Axis Pro is not made by Stockli, is this true?
thanks
Dana Simon
Skier Height: 5'9"
Skier Weight:194
Skier Ability:expert
Ski length Tested:174
Ski Review:The Blizzard Quattro 8.4 Ti is a marvelous ski. Smooth, stable, predictable, and very quick edge to edge. I have skied them on ice, granular,...
Skier Height: 5' 11"
Skier Weight: 165
Skier Ability: Expert
Ski length Tested: 179
Ski Review: This is by far the best ski I have ever ridden. lightweight and Incredibly easy to turn, it excels on groomers, steeps, bumps and powder....