Blizzard Cochise 2016 Ski Review
Ski Statistics - Length (cm) / Sidecut (mm) / Radius (m)
171 / 136-108-122 /
178 / 136-108-122 /
185 / 136-108-122 / 27
192 / 136-108-122 /

Manufacturer's Description
Blizzard is waging a war against floppy skis, and the Cochise is leading the charge with Carbon Flipcore as its main weapon. With a new shape featuring a slight taper in the tip and tail you can knife GS turns, burrow into powder, and throw them sideways to slough speed—the Cochise responds in all conditions and handles all turn shapes.
At 108 underfoot with a rocker-camber-rocker design, The Cochise does everything from floating in soft snow, crushing crud, lacing chalk to ripping groomers.
Real time prices for the Blizzard Cochise 2016, or similar ski products:
Blizzard Cochise Ski
Blizzard

$599.96
(20% off)
Blizzard Cochise Skis 2019
Blizzard

$539.96
(40% off)
Blizzard Cochise Skis
Blizzard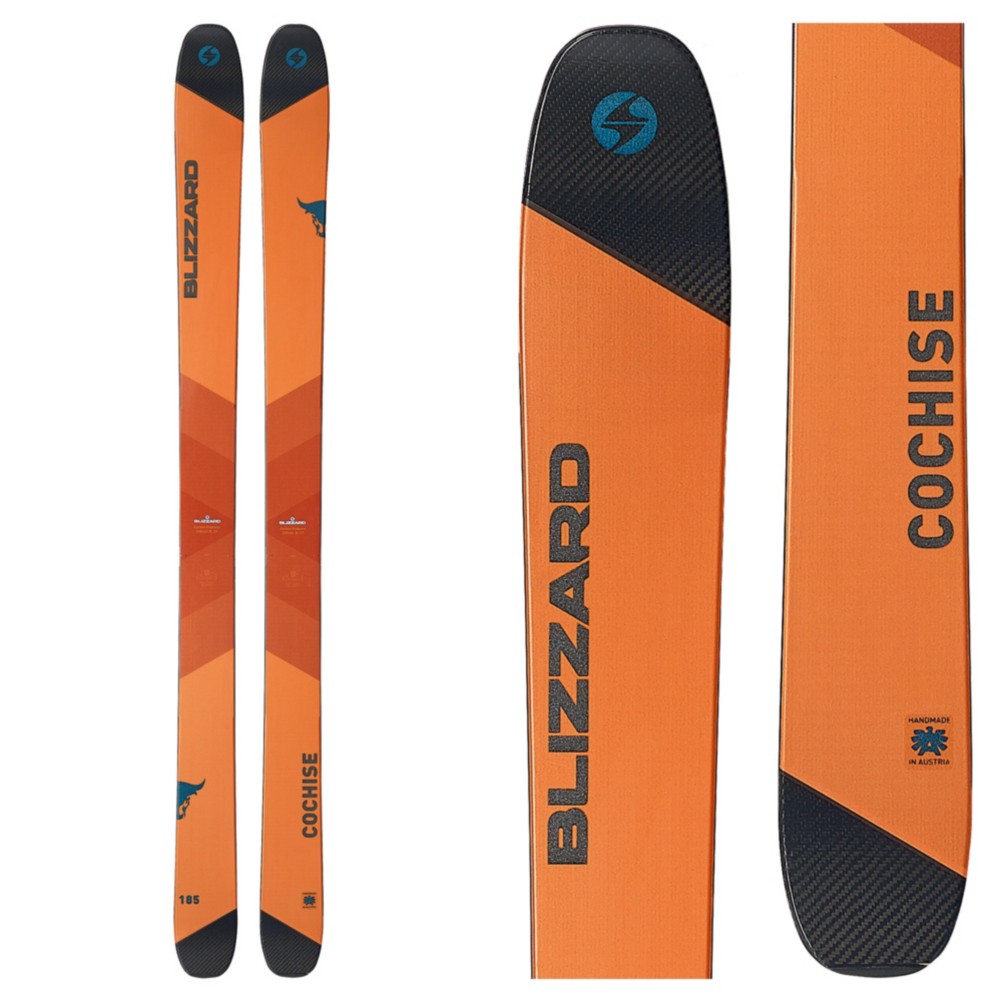 $549.95
(39% off)
Reader Ski Reviews of the Blizzard Cochise 2016
Add review of this ski.
Latest User Reviews
Hello
i like your shop,
But I have a question, I see a lot of products in this webshop http://bit.ly/cheaperiteminthisshop1 that you also sell in your store.
but there items are 44% cheaper, well my question is what is the difference...
I understand the Stockli Axis Pro is not made by Stockli, is this true?
thanks
Dana Simon
Skier Height: 5'9"
Skier Weight:194
Skier Ability:expert
Ski length Tested:174
Ski Review:The Blizzard Quattro 8.4 Ti is a marvelous ski. Smooth, stable, predictable, and very quick edge to edge. I have skied them on ice, granular,...