Elan Amphibio 80 XTi 2017 Ski Review
Ski Statistics - Length (cm) / Sidecut (mm) / Radius (m)
152 / 126-80-108 / 11.8
160 / 126-80-108 / 13.3
168 / 126-80-108 / 14.9
176 / 126-80-108 / 16.5

Manufacturer's Description
It features our latest Amphibio 4D technology with our Amphibio® profile which assures greater edge grip and faster, more direct turns. The convex front section of the ski provides a more precise turn entry, while the concave rear guarantees a dynamic exit from the turn. Dual Shaped Titanium increases torsional stability, reduces vibration by 30%, and brings down the weight of the ski. These skis have a new lifted binding with improved toe ramp for faster carve initiation and improved performance and transmission of power. This ski also features RST Sidewalls, a Power Woodcore, and Dual Shaped XTi.
Real time prices for the Elan Amphibio 80 XTi 2017, or similar ski products:
Skis Elan Amphibio 84 Xti F+elx 12.0
Elan

$664.95
Elan Amphibio 80 Ti Skis with ELX 11 GW Bindings
Elan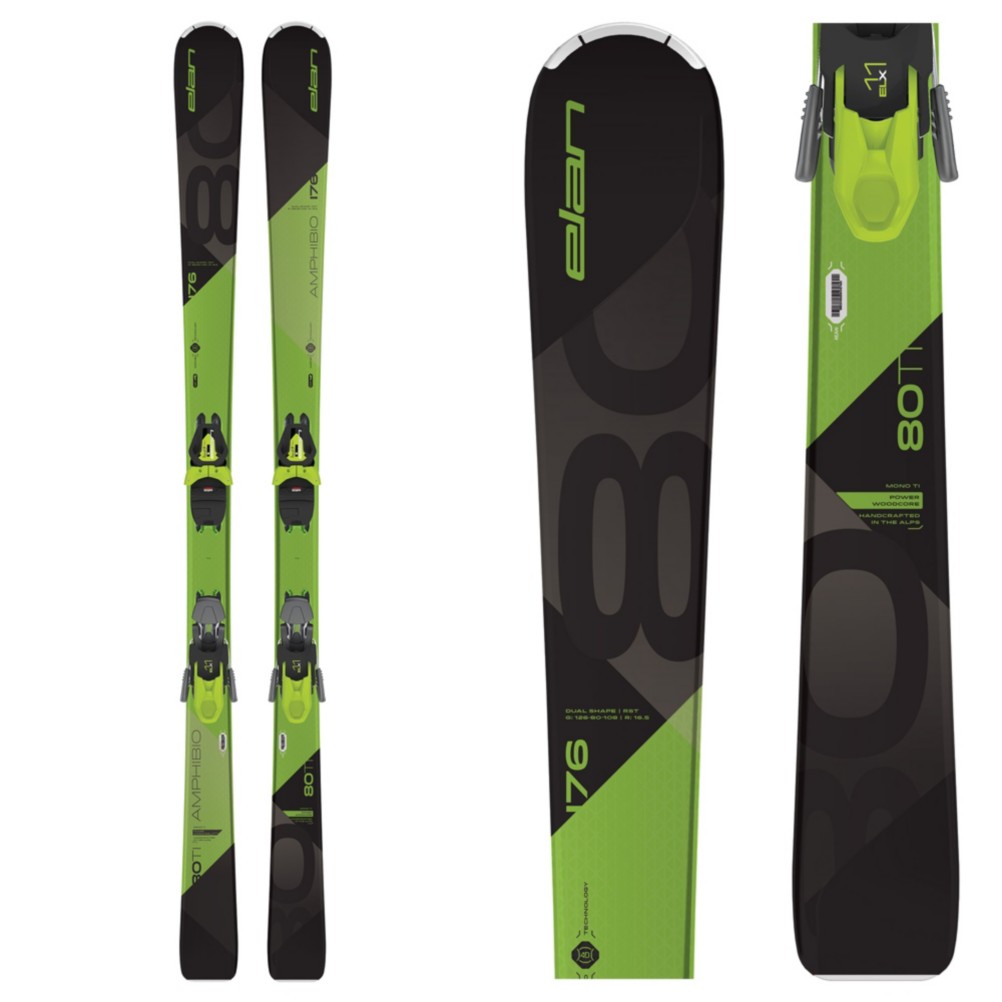 $449.95
(36% off)
Elan Amphibio 80 Ti Skis with ELX 11 GW Bindings
Elan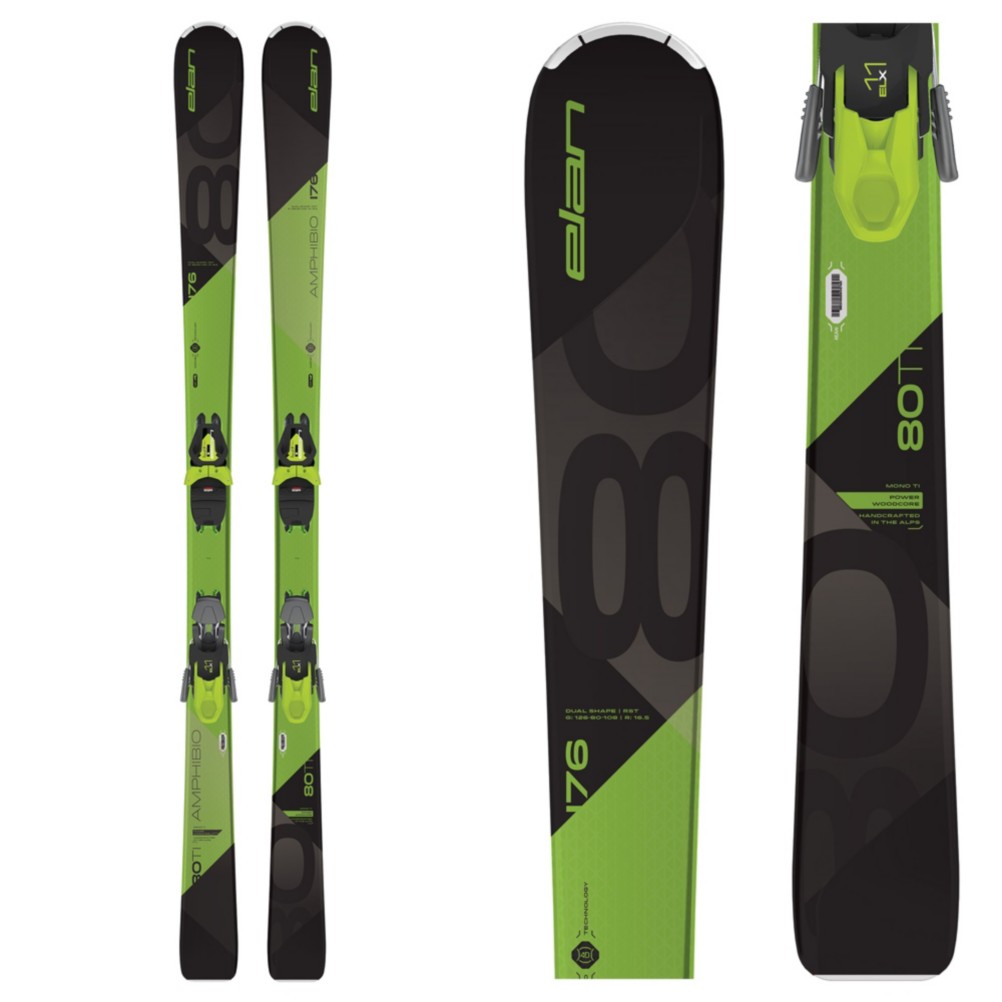 $449.95
(36% off)
Reader Ski Reviews of the Elan Amphibio 80 XTi 2017
Add review of this ski.
Latest User Reviews
Hello, my name is Jim and I was just looking your website ski-review.com
over and thought I would message you on your contact form and offer
some help. I really like your site but I noticed you weren't getting a
lot of traffic and your...
I understand the Stockli Axis Pro is not made by Stockli, is this true?
thanks
Dana Simon
Skier Height: 5'9"
Skier Weight:194
Skier Ability:expert
Ski length Tested:174
Ski Review:The Blizzard Quattro 8.4 Ti is a marvelous ski. Smooth, stable, predictable, and very quick edge to edge. I have skied them on ice, granular,...