Ski Statistics - Length (cm) / Sidecut (mm) / Radius (m)
164 / 120-74-104 / 13
171 / 120-74-104 / 15.5
178 / 120-74-104 / 18
185 / 120-74-104 / 21

Manufacturer's Description
Racers are well aware of the super-charging effect of height, so naturally the by-racers-for-racers RC4 The Curv Booster incorporates a two-piece plate that gives the skier extra leverage over the edge. The extra lift all but requires skiers to commit the upper body to the inside of the turn, just to be in synch with RC4 The Curv Booster's instantly elevated edge angle. Even though Fischer's Booster plate is two part and therefore less inhibiting on ski flex, it's still a Power skier's accoutrement that will magnify an expert's strengths and expose an advanced skier's shortcomings. The gain in power comes at a loss of subtlety: RC4 The Curv Booster has a "tip me to a high edge or stay home" attitude that demands a fall-line orientation and a penchant for high speeds. Note that Fischer's RC4 The Curv has a slightly straighter silhouette than The Curv DTX with a longer sidecut radius measurement so it has a little more downhill orientation to go along with its power-generating plate.
Real time prices for the Fischer RC4 The Curv 2018, or similar ski products:
Fischer RC4 The Curv 130 Vacuum Ski Boots
Fischer
$449.95
(40% off)
Fischer RC4 The Curv GT 95 Vacuum Walk Ski Boot (Women's)
Fischer
$449.99
(10% off)
Fischer RC4 The Curv DTX 2019
Fischer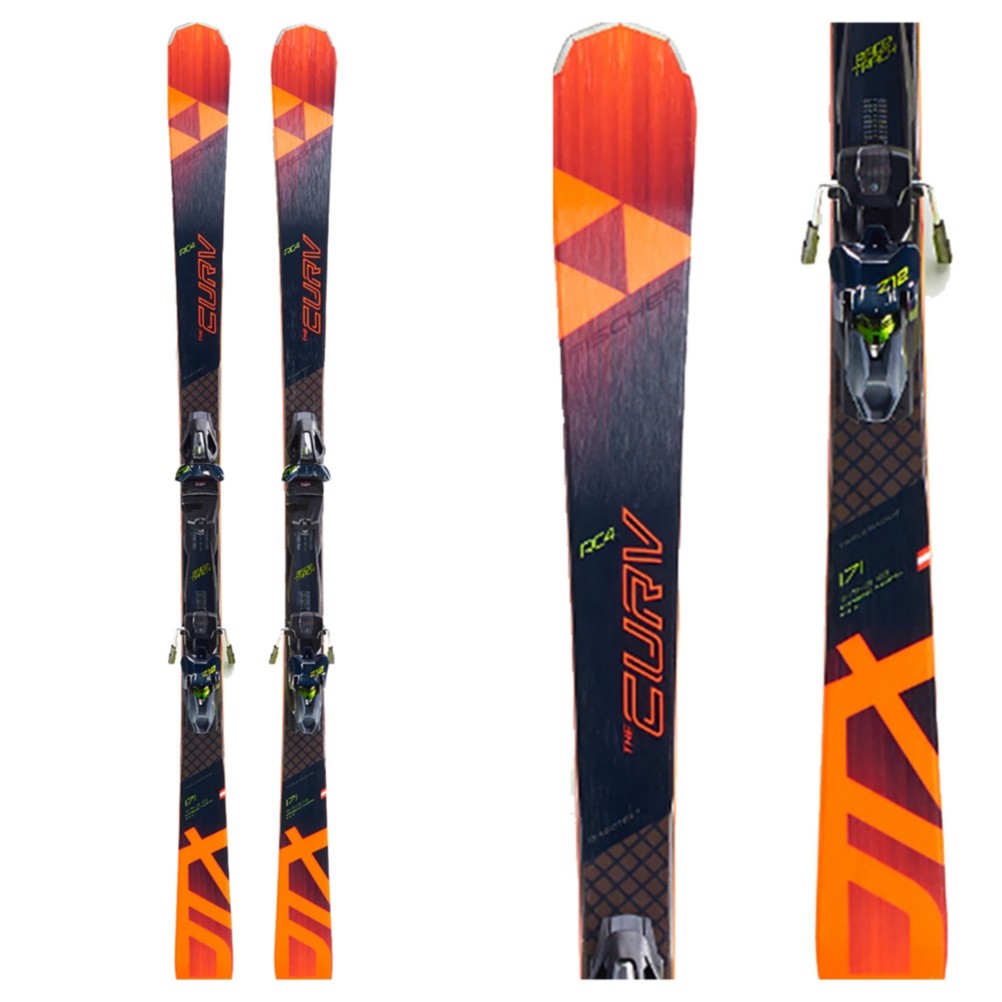 $449.95
(50% off)
Reader Ski Reviews of the Fischer RC4 The Curv 2018
Add review of this ski.