Fischer RC4 Worldcup RC Pro 2013 Ski Review
Ski Statistics - Length (cm) / Sidecut (mm) / Radius (m)
160 / 116-71-100 /
165 / 116-71-100 /
170 / 116-71-100 /
175 / 116-71-100 / 17
180 / 116-71-100 /
185 / 116-71-100 /

Manufacturer's Description
Makes the hearts of passionate racers beat even faster: professional equipment from the World Cupfrom the superior performance thanks to Fischer Hole Ski technology and new RACETRACK technology for sensational turning and control behaviour, perfect grip and extra-ordinary smoothness. Racing series with wood core, double Titanal shell and sidewalls. The orginal World cup base World cup edge finish round off these thoroughbred racing skies. Produces turns that others cannot match: Giant Slalom Specialist with superior RACETRACK technology.
Real time prices for the Fischer RC4 Worldcup RC Pro 2013, or similar ski products:
Fischer RC4 WC RC Race Ski w/ RC4 Z12 Binding (12035)
Fischer

$999.99
Skis Fischer Rc4 Wc Rc Rt+rc4 Z12 Pr
Fischer

$588.95
Fischer RC4 Worldcup GS Jr. Junior Race Skis
Fischer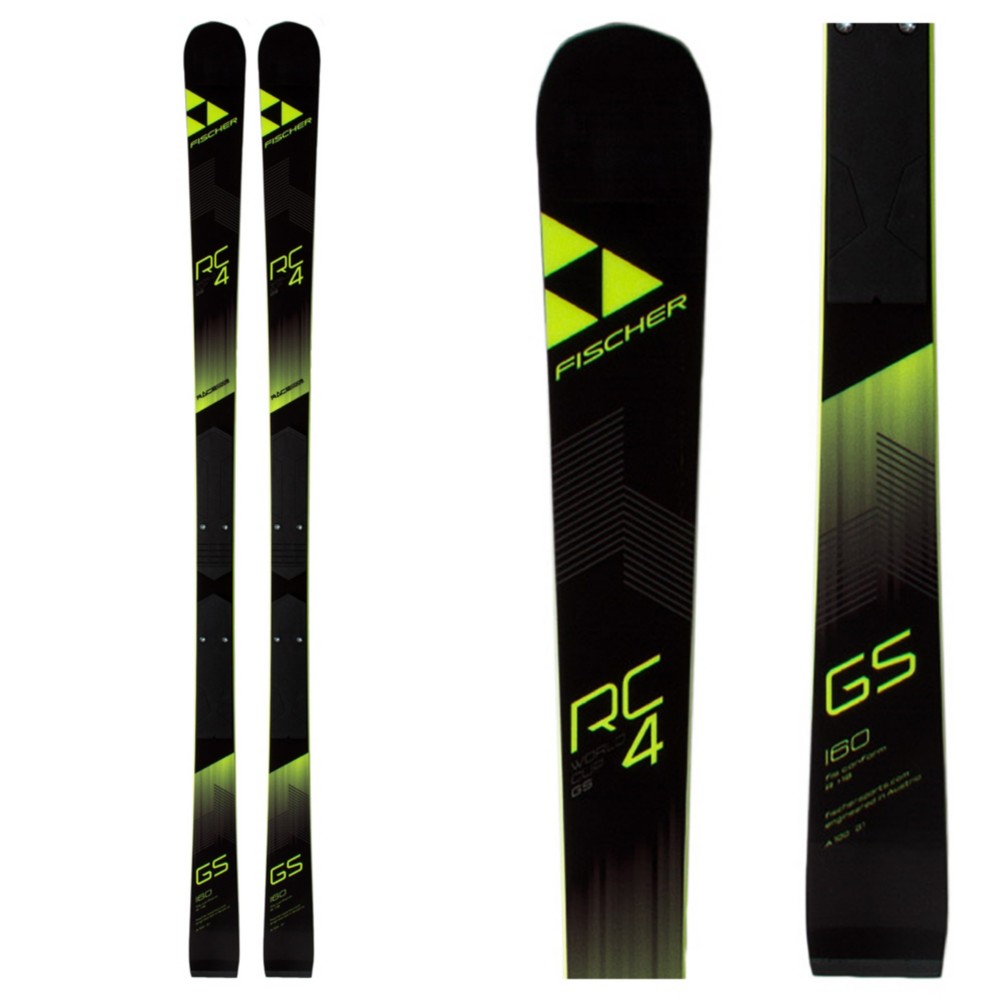 $339.89
(32% off)
Reader Ski Reviews of the Fischer RC4 Worldcup RC Pro 2013
Add review of this ski.