Head Absolute Joy 2017 Ski Review
Ski Statistics - Length (cm) / Sidecut (mm) / Radius (m)
143 / 126-77-107 / 10.2
148 / 127-78-107 / 11
153 / 128-78-108 / 11.8
158 / 128-79-109 / 12.7
163 / 129-79-109 / 13.5
168 / 130-79-110 / 14.4

Manufacturer's Description
Delivering absolute stoke on every slope the Absolute Joy and its amped-filled mix of lightness, balance and ultimate control is the perfect tool for upping ones game. The combination of our easy-riding, precise Superlite Composite Core, the grip and shock absorbing Power Sidewall Jacket and the lightness, balance and intuitive control of LIBRA architecture make this a fun all-access ski for intermediate to advanced riders.
Real time prices for the Head Absolute Joy 2017, or similar ski products:
Head Absolut Joy Ski System with Joy 9 GW Bindings (Women's)
Head
$409.99
(39% off)
Women's Head Absolut Joy Skis + Joy 9 GW SLR Bindings 2020
Head
$599
Head Absolut Joy Womens Skis with Joy 9 SLR Bindings 2020
Head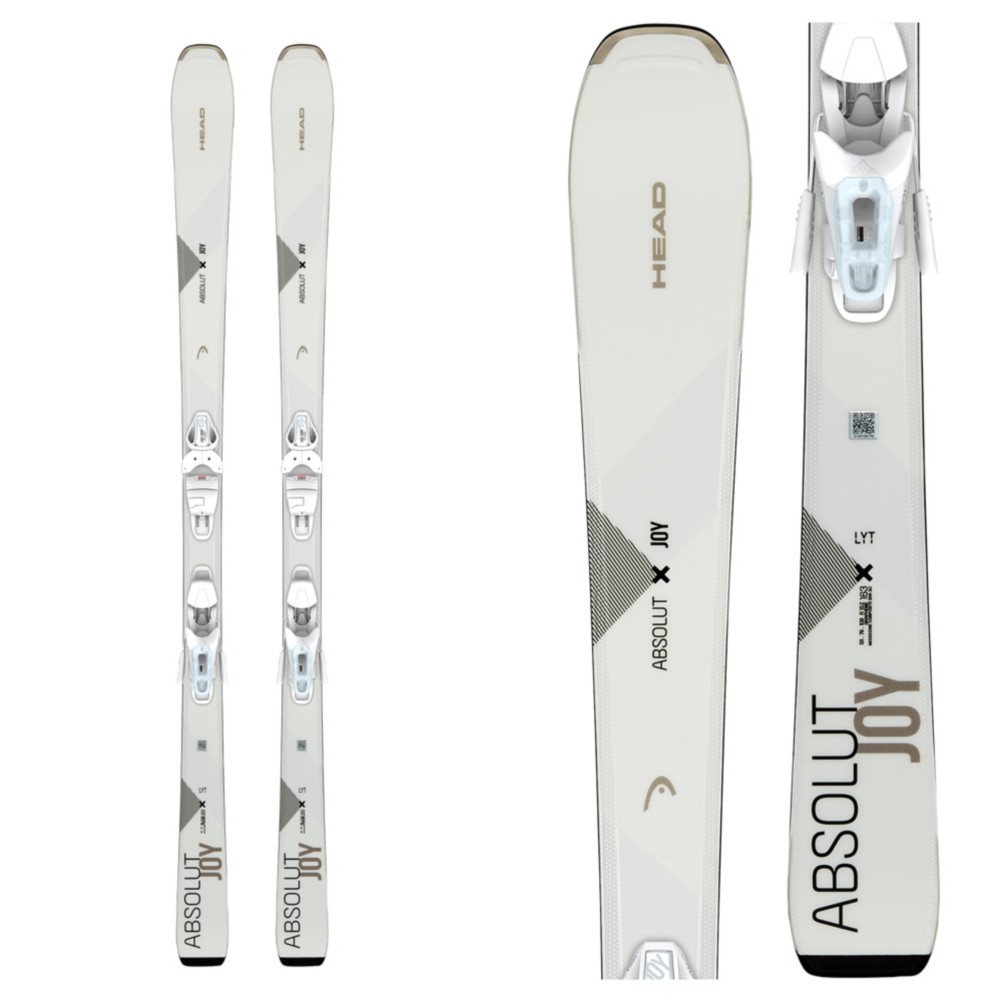 $599
Reader Ski Reviews of the Head Absolute Joy 2017
Add review of this ski.