Head WC Rebels i.GSR 2018 Ski Review
Ski Statistics - Length (cm) / Sidecut (mm) / Radius (m)
160 / 116-67-100 / 12.7
165 / 116-68-101 / 13.5
170 / 117-68-101 / 14.4
175 / 118-68-102 / 15.3
180 / 118-69-102 / 16.2

Manufacturer's Description
The WC Rebels iGSR is a piste specific race carve ski that delivers the speed and control of Head Team race vehicles without the intensity of rider input. These all-day race planks achieve this through a shorter sidecut radius that pays out high-velocity smooth turns on demand, while supreme reactivity and response are derived from true camber and Head Worldcup Sandwich Construction and race base.
Real time prices for the Head WC Rebels i.GSR 2018, or similar ski products:
Head WC Rebels iSpeed Pro SW RP WCR 14 Ski
Head

$899
Skis Head Worldcup Rebels I.gsr Ab
Head

$463.45
Head WC Rebels iGS RD Team Junior Race Skis
Head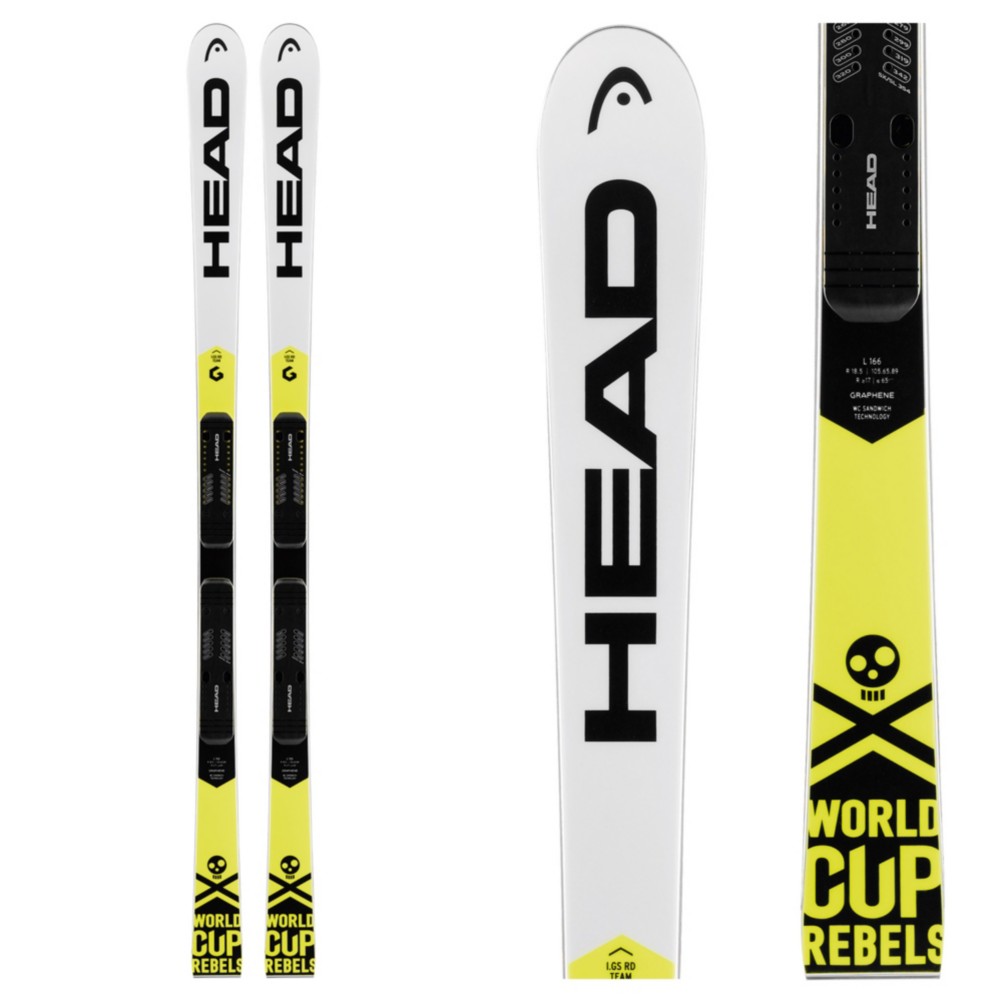 $319.94
(40% off)
Reader Ski Reviews of the Head WC Rebels i.GSR 2018
Add review of this ski.
Latest User Reviews
I understand the Stockli Axis Pro is not made by Stockli, is this true?
thanks
Dana Simon
Skier Height: 5'9"
Skier Weight:194
Skier Ability:expert
Ski length Tested:174
Ski Review:The Blizzard Quattro 8.4 Ti is a marvelous ski. Smooth, stable, predictable, and very quick edge to edge. I have skied them on ice, granular,...
Skier Height: 5' 11"
Skier Weight: 165
Skier Ability: Expert
Ski length Tested: 179
Ski Review: This is by far the best ski I have ever ridden. lightweight and Incredibly easy to turn, it excels on groomers, steeps, bumps and powder....