Head Worldcup Rebels i.SL 2018 Ski Review
Ski Statistics - Length (cm) / Sidecut (mm) / Radius (m)
150 / 123-67-107 / 10.4
155 / 123-68-107 / 10.9
160 / 124-68-108 / 11.5
165 / 125-68-109 / 12.2
170 / 125-69-109 / 12.9

Manufacturer's Description
Turbo-charged with KERS and stabilized by Intelligence Technology, the true camber Worldcup Rebels i.SL delivers quick turns and aggressive edge-to-edge performance. Additional tech in the ski includes a fast, high quality Race-structured UHM C base and handbuilt Worldcup Sandwich Construction with speedfreak phenolic sidewalls.
Real time prices for the Head Worldcup Rebels i.SL 2018, or similar ski products:
Skis Head Worldcup Rebels I.sl Sw+ff Evo14
Head

$581.45
Skis Head Worldcup Rebels I.gs Rd Sw Rp+ff Evo 14
Head

$547.95
Head WC Rebels i.SL RD Race Skis
Head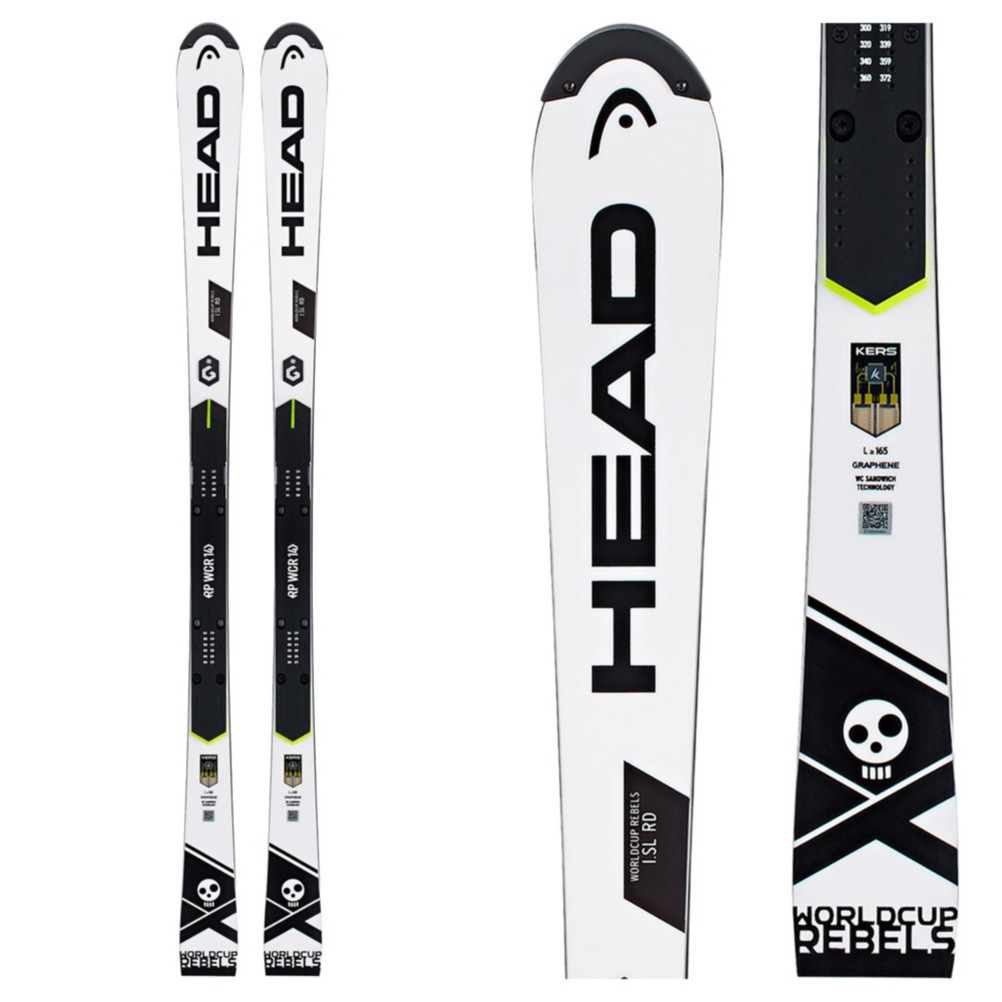 $649.95
(35% off)
Reader Ski Reviews of the Head Worldcup Rebels i.SL 2018
Add review of this ski.
Latest User Reviews
Hello, my name is Jim and I was just looking your website ski-review.com
over and thought I would message you on your contact form and offer
some help. I really like your site but I noticed you weren't getting a
lot of traffic and your...
I understand the Stockli Axis Pro is not made by Stockli, is this true?
thanks
Dana Simon
Skier Height: 5'9"
Skier Weight:194
Skier Ability:expert
Ski length Tested:174
Ski Review:The Blizzard Quattro 8.4 Ti is a marvelous ski. Smooth, stable, predictable, and very quick edge to edge. I have skied them on ice, granular,...