Head Worldcup Rebels I.DH RD 215 2017 Ski Review
Ski Statistics - Length (cm) / Sidecut (mm) / Radius (m)
215 / 92-65-79 / 50

Manufacturer's Description
Fast, aggressive, powerful and perfectly balanced the WCR i.DH RD race ski is an pro's pass to the podium. Every component on this DH ski, from its snappy Rebel camber and Graphene and Titanal enhanced wood core with stabilising and power enhancing intelligent technology, has been honed to deliver precision power transmission, confident edging and second-nature stability for an ultra-smooth race winning ride. Just check out the trophy cabinets it has filled to know that it really is the fastest ski on earth.
Real time prices for the Head Worldcup Rebels I.DH RD 215 2017, or similar ski products:
Skis Head Worldcup Rebels I.gs Rd Sw Rp+ff Evo 14
Head

$547.95
Skis Head Worldcup Rebels I.sl Sw+ff Evo14
Head

$581.45
Head WC Rebels iGS RD Team Junior Race Skis
Head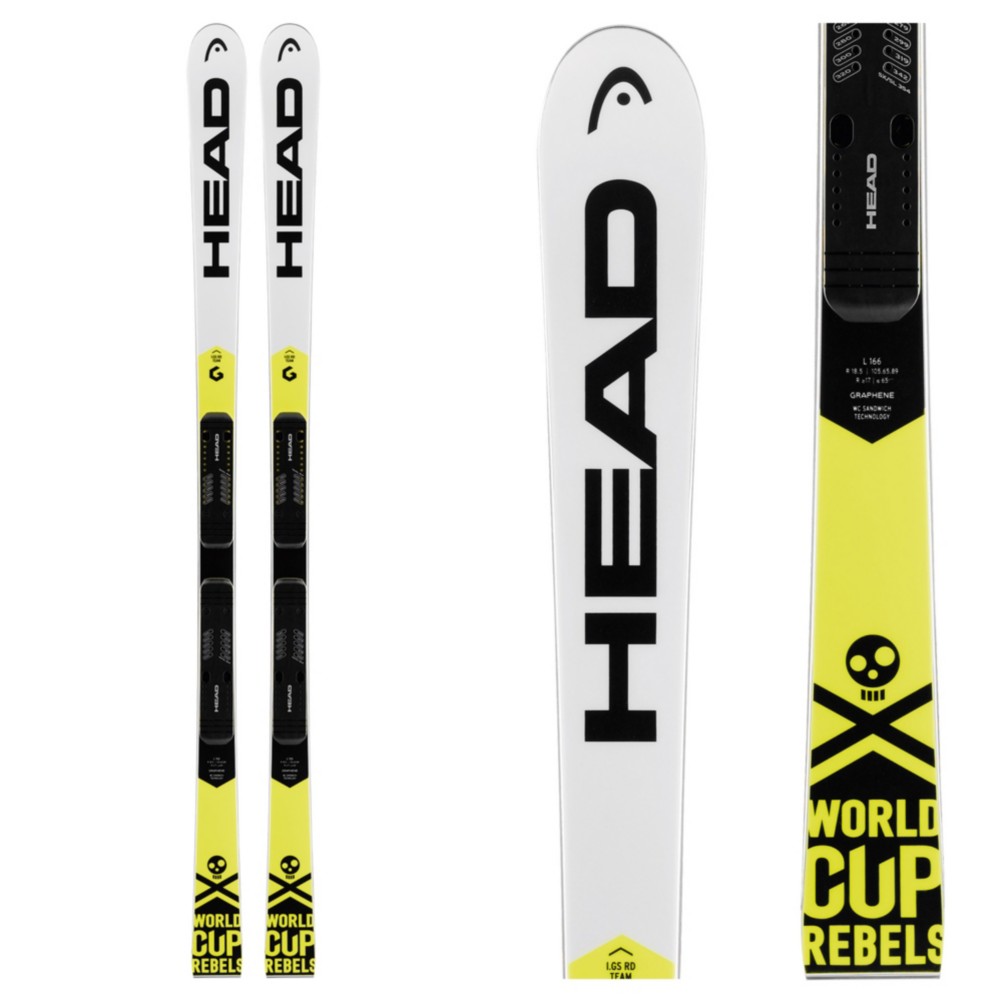 $319.94
(40% off)
Reader Ski Reviews of the Head Worldcup Rebels I.DH RD 215 2017
Add review of this ski.
Latest User Reviews
Hello, my name is Jim and I was just looking your website ski-review.com
over and thought I would message you on your contact form and offer
some help. I really like your site but I noticed you weren't getting a
lot of traffic and your...
I understand the Stockli Axis Pro is not made by Stockli, is this true?
thanks
Dana Simon
Skier Height: 5'9"
Skier Weight:194
Skier Ability:expert
Ski length Tested:174
Ski Review:The Blizzard Quattro 8.4 Ti is a marvelous ski. Smooth, stable, predictable, and very quick edge to edge. I have skied them on ice, granular,...