Head Worldcup Rebels I.GS RD 202 2017 Ski Review
Ski Statistics - Length (cm) / Sidecut (mm) / Radius (m)
202 / 95-65-80 / 40.5

Manufacturer's Description
Super G demands speed, power and aggressive agility from athletes and their equipment which is why we created the WCR i.SG RD. We endowed this super fast race ski with the snap and acceleration of positive camber and enhanced the reactivity and balance of the Worldcup wood core with super light and strong Titanal and the miracle material Graphene. Add to this the fastest base ever and you have a hard carving samurai sword of a ski that is built to slice and dice seconds on its way to victory.
Real time prices for the Head Worldcup Rebels I.GS RD 202 2017, or similar ski products:
Skis Head Worldcup Rebels I.gs Rd Sw Rp+ff Evo 14
Head

$547.95
Skis Head Wc Rebels Igs Rd+ff Evo16 16/17
Head

$550.95
Head WC Rebels iGS RD Team Junior Race Skis
Head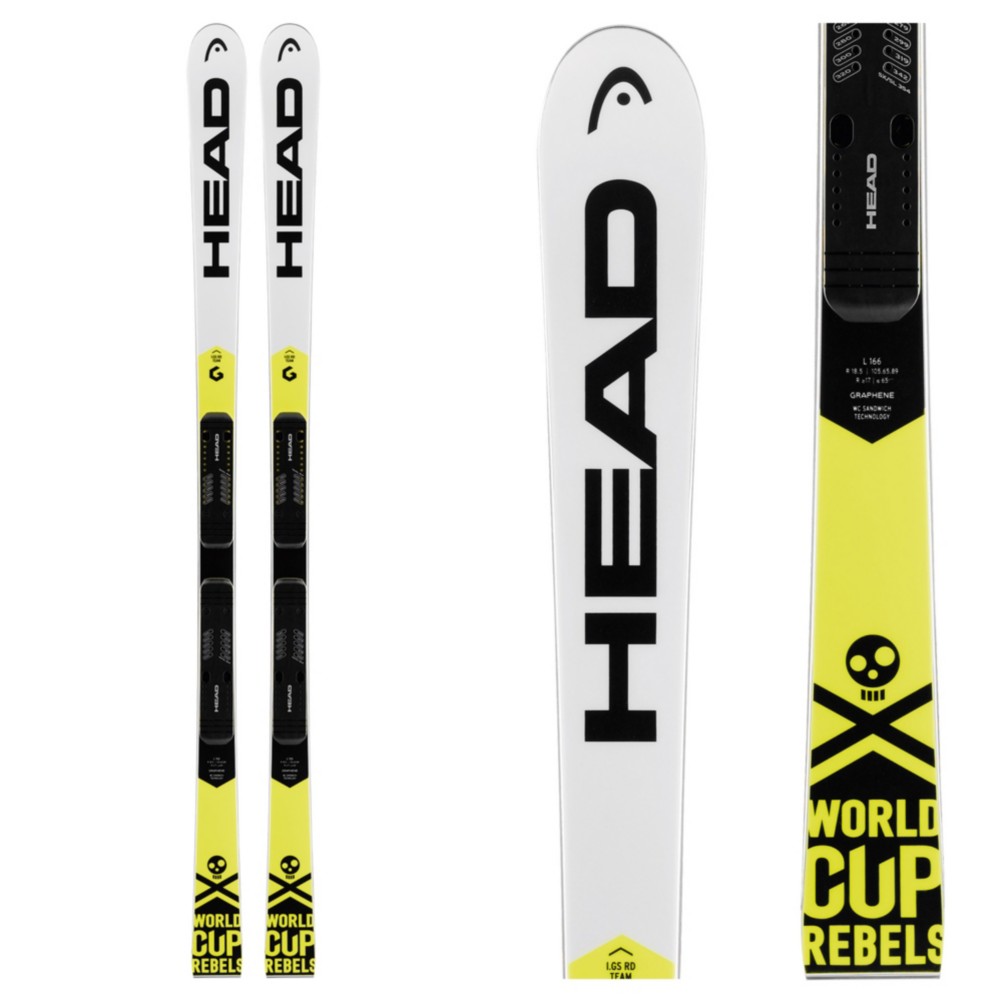 $319.94
(40% off)
Reader Ski Reviews of the Head Worldcup Rebels I.GS RD 202 2017
Add review of this ski.
Latest User Reviews
I understand the Stockli Axis Pro is not made by Stockli, is this true?
thanks
Dana Simon
Skier Height: 5'9"
Skier Weight:194
Skier Ability:expert
Ski length Tested:174
Ski Review:The Blizzard Quattro 8.4 Ti is a marvelous ski. Smooth, stable, predictable, and very quick edge to edge. I have skied them on ice, granular,...
Skier Height: 5' 11"
Skier Weight: 165
Skier Ability: Expert
Ski length Tested: 179
Ski Review: This is by far the best ski I have ever ridden. lightweight and Incredibly easy to turn, it excels on groomers, steeps, bumps and powder....