Head Worldcup Rebels I.GS RD M 2017 Ski Review
Ski Statistics - Length (cm) / Sidecut (mm) / Radius (m)
190 / 97-65-80 / 35
195 / 98-65-81 / 35

Manufacturer's Description
The FIS approved WCR i.GS RD M/W is a tried and tested race winner, delivering explosive acceleration, supreme balance and faultless control on GS courses the world over. This ski boasts more Olympic medals than any other, which is no surprise considering it's refined race technology. Our aggressive Rebel Camber provides the grip, snap and acceleration needed to beat the competition, while our reactive wood core is made stronger, lighter, more powerful and ultra responsive thanks to integrated Titanal, Graphene and intelligent technology.
Real time prices for the Head Worldcup Rebels I.GS RD M 2017, or similar ski products:
Skis Head Worldcup Rebels I.gs Rd Sw Rp+ff Evo 14
Head

$547.95
Skis Head Wc Rebels Igs Rd+ff Evo16 16/17
Head

$550.95
Head WC Rebels iGS RD Team Junior Race Skis
Head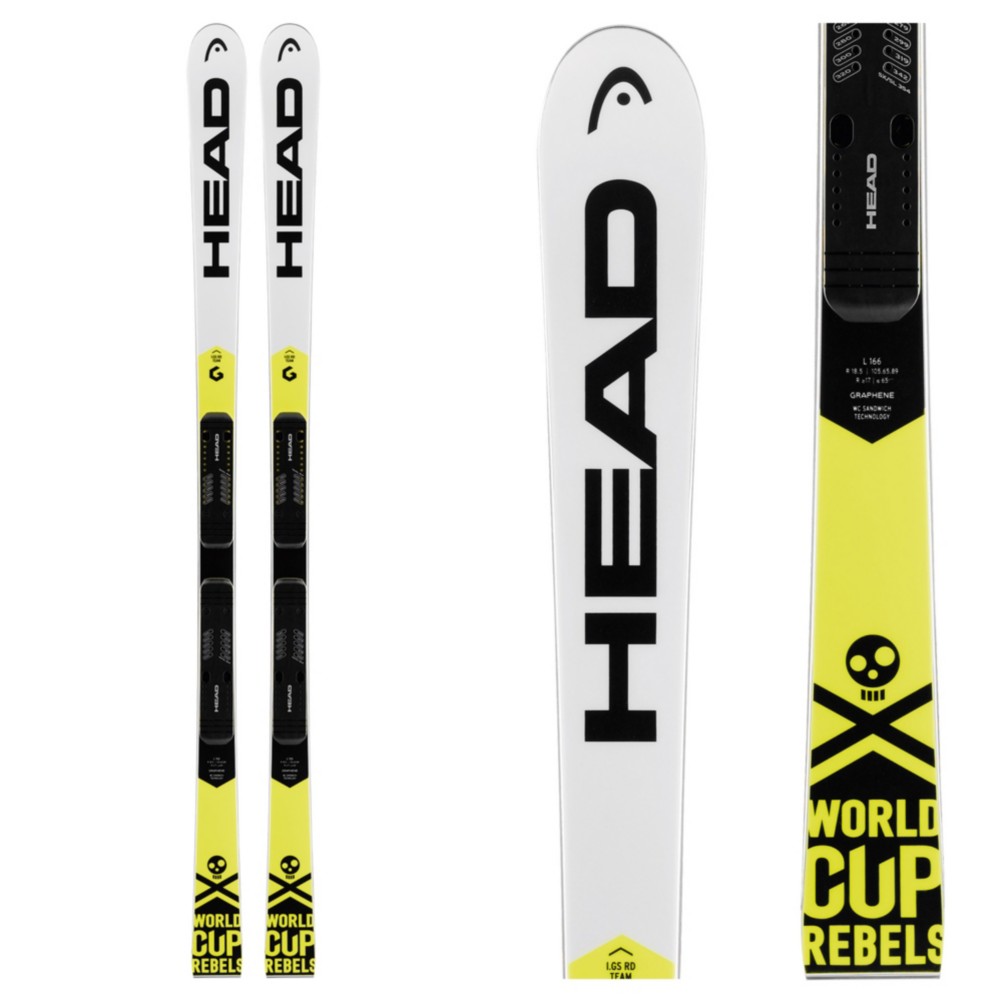 $319.94
(40% off)
Reader Ski Reviews of the Head Worldcup Rebels I.GS RD M 2017
Add review of this ski.