Icelantic Nomad 105 Lite 2018 Ski Review
Ski Statistics - Length (cm) / Sidecut (mm) / Radius (m)
161 / 140-105-130 / 13
171 / 140-105-130 / 16
181 / 140-105-130 / 19
191 / 140-105-130 / 22

Manufacturer's Description
The new Award Winning Nomad 105 Lite is an ultra-lite freeride tool that excels both touring as well as freeriding all over the mountain. Featuring Icelantic's Ochroma Core, the Nomad 105 Lite has all the characteristics of Icelantic's top-selling Nomad 105 at a fraction of the weight. Icelantic's like to consider the Nomad 105 Lite Icelantic's Free-Tour ski that is just as Fun going up the mountain as it is coming down! Handmade in Denver, CO and backed by a 3-Year No Questions Asked Warranty.
Real time prices for the Icelantic Nomad 105 Lite 2018, or similar ski products:
Icelantic Nomad 105 Skis
Icelantic
$729
Icelantic Nomad 105 Skis 2020
Icelantic

$729
Icelantic Nomad 105 Skis 2020
Icelantic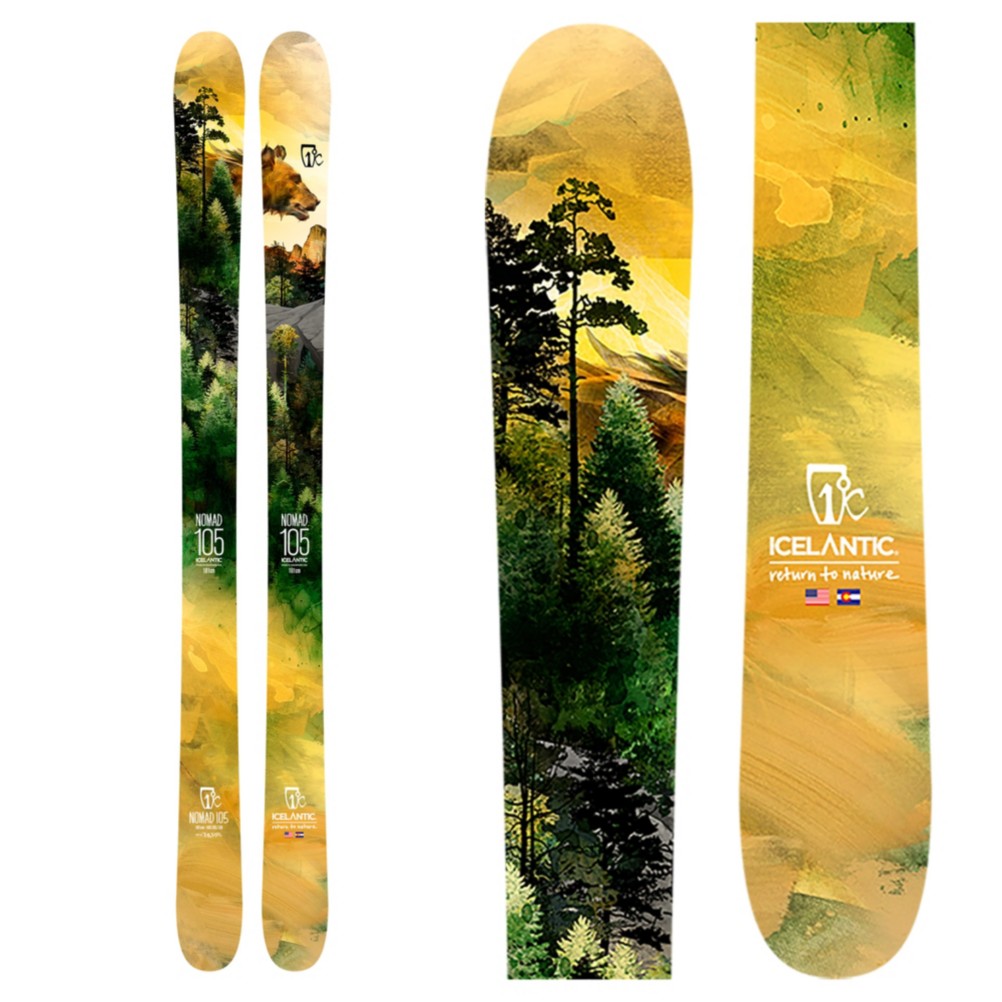 $729
Reader Ski Reviews of the Icelantic Nomad 105 Lite 2018
Add review of this ski.
Latest User Reviews
Hello, my name is Jim and I was just looking your website ski-review.com
over and thought I would message you on your contact form and offer
some help. I really like your site but I noticed you weren't getting a
lot of traffic and your...
I understand the Stockli Axis Pro is not made by Stockli, is this true?
thanks
Dana Simon
Skier Height: 5'9"
Skier Weight:194
Skier Ability:expert
Ski length Tested:174
Ski Review:The Blizzard Quattro 8.4 Ti is a marvelous ski. Smooth, stable, predictable, and very quick edge to edge. I have skied them on ice, granular,...