Icelantic Nomad 2013 Ski Review
Ski Statistics - Length (cm) / Sidecut (mm) / Radius (m)
161 / 140-105-130 / 14
171 / 140-105-130 / 17
181 / 140-105-130 / 20

Manufacturer's Description
The Nomad is a one ski quiver. Able to tackle any and every snow condition, at ease among ridges and peaks, and eager to lay into any terrain, the Nomad is an exceptional tool of versatility. Its shapely curves and balanced flex give the Nomad remarkable stability, superb maneuverability and explosive power. If you favor a bit of everything and want a ski that can handle anything, The Nomad is the ski for you!
Real time prices for the Icelantic Nomad 2013, or similar ski products:
Icelantic Nomad 95 Skis
Icelantic
$679
Icelantic Nomad 95 Ski (Men's)
Icelantic
$339.99
(50% off)
Icelantic Nomad 105 Skis 2020
Icelantic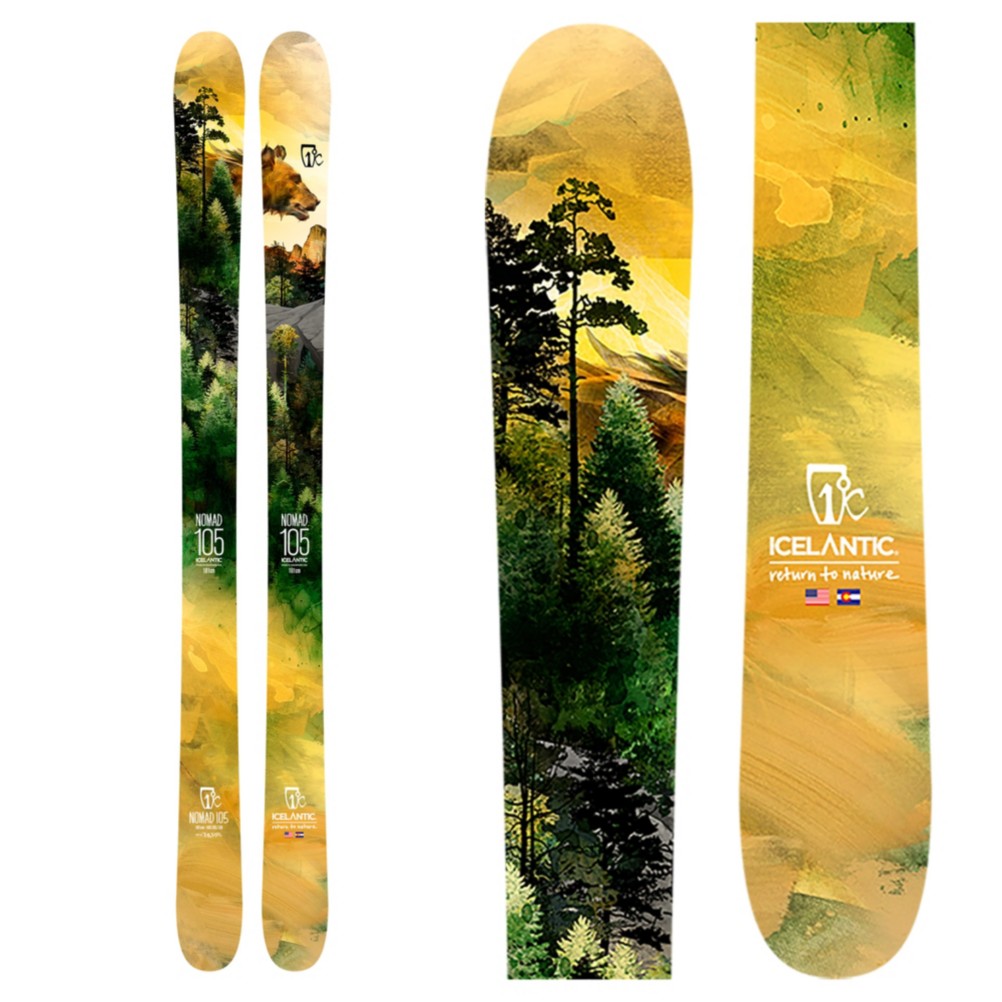 $729
Reader Ski Reviews of the Icelantic Nomad 2013
Add review of this ski.