K2 AllLuvit 88 2017 Ski Review
Ski Statistics - Length (cm) / Sidecut (mm) / Radius (m)
156 / 128-88-110 /
163 / 128-88-110 /
170 / 128-88-110 / 13.5

Manufacturer's Description
With the same Bioflex Konic genes as its bigger sisters, the AllLuvit 88 slims down and bridges the gap between versatile freeride and confident all-mountain skiing. We don't throw the term "women's-specific" around lightly – the AllLuvit 88 was built for the lady shredder who stuns the slopes in deep powder, over fresh cord, and through wily bumps alike.
Real time prices for the K2 AllLuvit 88 2017, or similar ski products:
K2 AllLuvIt 88 Ti Womens Skis
K2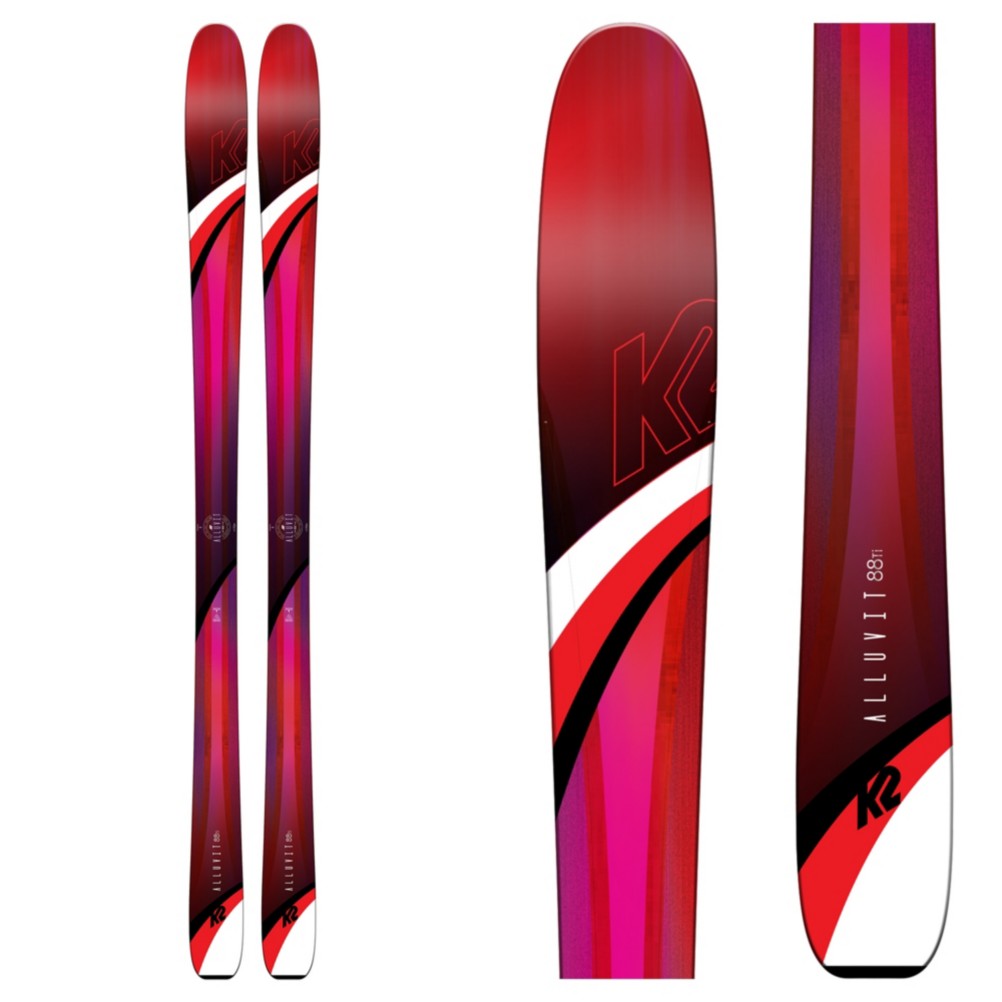 $449.95
(25% off)
K2 AllLuvIt 88 Ti Womens Skis
K2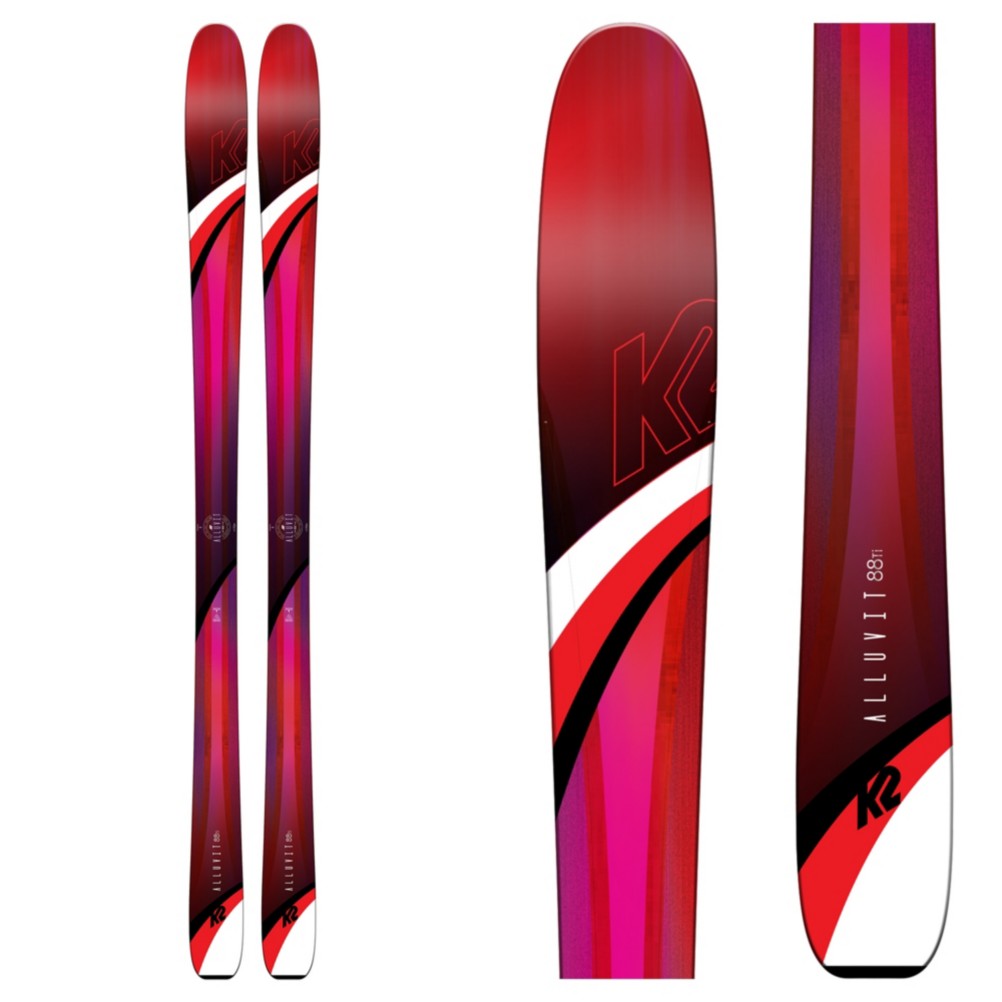 $449.95
(25% off)
K2 Wayback 88 Ski 2019 - Men's
K2

$519.96
Reader Ski Reviews of the K2 AllLuvit 88 2017
Add review of this ski.
Latest User Reviews
Hello, my name is Jim and I was just looking your website ski-review.com
over and thought I would message you on your contact form and offer
some help. I really like your site but I noticed you weren't getting a
lot of traffic and your...
I understand the Stockli Axis Pro is not made by Stockli, is this true?
thanks
Dana Simon
Skier Height: 5'9"
Skier Weight:194
Skier Ability:expert
Ski length Tested:174
Ski Review:The Blizzard Quattro 8.4 Ti is a marvelous ski. Smooth, stable, predictable, and very quick edge to edge. I have skied them on ice, granular,...