Ski Statistics - Length (cm) / Sidecut (mm) / Radius (m)
163 / /
170 / /
177 / /
184 / /

Manufacturer's Description
Revolutionizing All-Mountain skiing, the iKonic 85Ti embraces the highest performance version of K2 Konic Technology. This newest addition to our line of men's skis, are efficiently engineered with a metal laminate laid over the Konic wood core perimeter for unmatched power, strength, and stability, while the lively and energetic Aspen/Paulownia wood core runs through the center and extremities giving this powerful all-mountain ski a playful personality. Continuing K2's history of creating quality all-mountain collections, the iKonic 85Ti is the perfect ski for on and off the resort. Previous models include the 2013 K2 Sidestash.
Real time prices for the K2 iKonic 85Ti 2016, or similar ski products:
K2 Ikonic 80 Skis w/ M3 10 Compact Quikclik Bindings 2020
K2

$359.97
K2 iKonic 80 Ti Skis with MXC 12 TCx Light Quikclik Bindings 2020
K2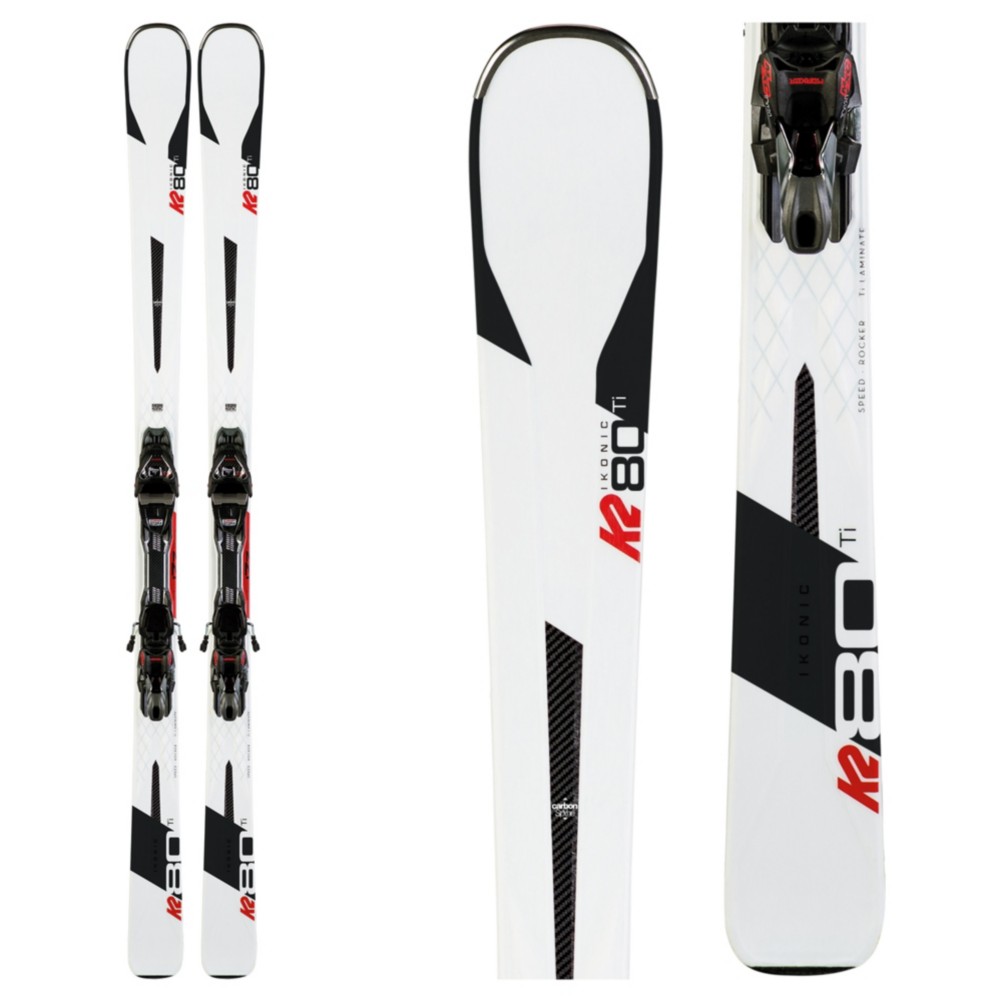 $799.95
Reader Ski Reviews of the K2 iKonic 85Ti 2016
Add review of this ski.