K2 Pinnacle 85 2018 Ski Review
Ski Statistics - Length (cm) / Sidecut (mm) / Radius (m)
156 / 128-85-112 /
163 / 128-85-112 /
170 / 128-85-112 /
177 / 128-85-112 / 15

Manufacturer's Description
The brand new Pinnacle 85 is the multi-purpose tool of the collection. Technical skiers will appreciate its narrow waist for technical, icy descents and AT approaches, while those new to Pinnacle Series will find the 85mm waist to be approachable when looking to add a free ride ski to their quiver.
Real time prices for the K2 Pinnacle 85 2018, or similar ski products:
Skis K2 Pinnacle 85
K2

$363.95
K2 Pinnacle 85 Skis 2019
K2

$319.96
(36% off)
K2 Pinnacle 85 Skis 2019
K2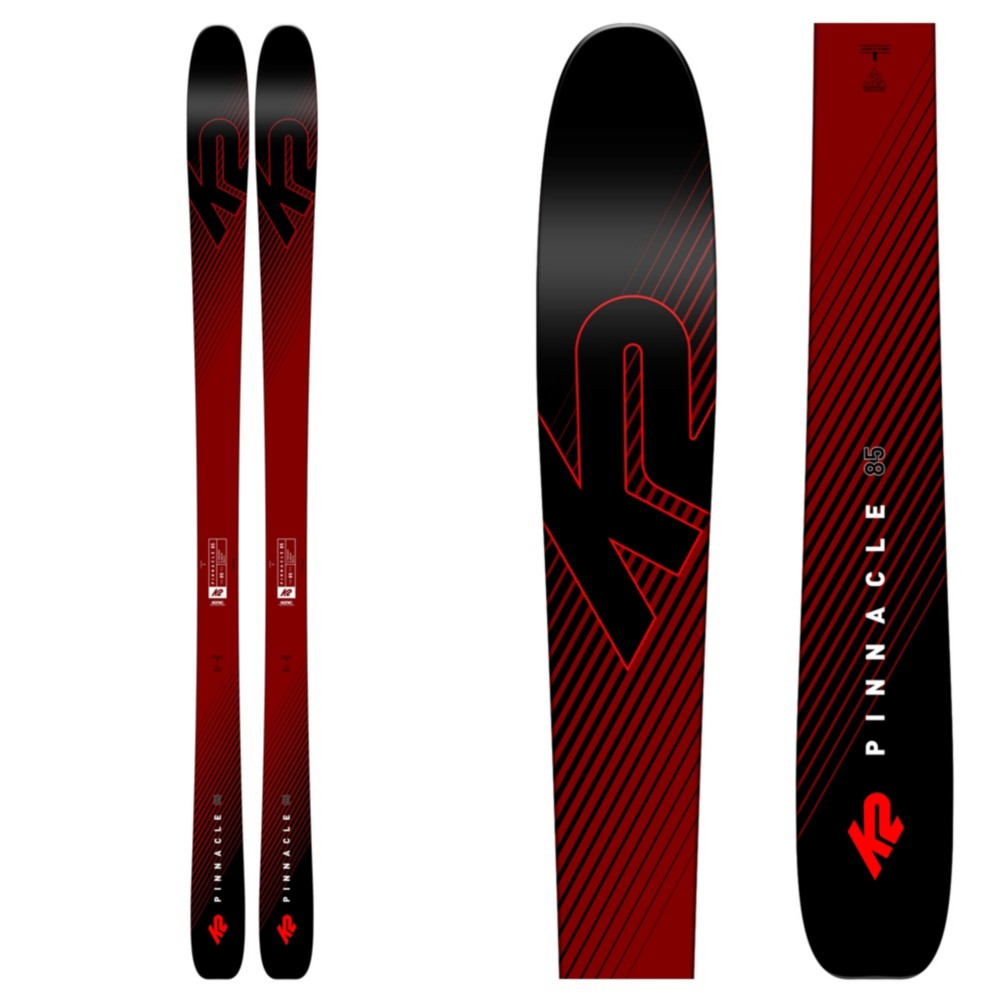 $319.94
(20% off)
Reader Ski Reviews of the K2 Pinnacle 85 2018
Add review of this ski.
Latest User Reviews
I understand the Stockli Axis Pro is not made by Stockli, is this true?
thanks
Dana Simon
Skier Height: 5'9"
Skier Weight:194
Skier Ability:expert
Ski length Tested:174
Ski Review:The Blizzard Quattro 8.4 Ti is a marvelous ski. Smooth, stable, predictable, and very quick edge to edge. I have skied them on ice, granular,...
Skier Height: 5' 11"
Skier Weight: 165
Skier Ability: Expert
Ski length Tested: 179
Ski Review: This is by far the best ski I have ever ridden. lightweight and Incredibly easy to turn, it excels on groomers, steeps, bumps and powder....