Line Chronic 2017 Ski Review
Ski Statistics - Length (cm) / Sidecut (mm) / Radius (m)
164 / 121-92-117 /
171 / 121-92-117 /
178 / 121-92-117 / 19
185 / 121-92-117 /

Manufacturer's Description
You don't even need to read this. We know that you know that LJ Strenio knows that everybody knows that Strenio's Line Chronic is the original freestyle ski that sets the standard for the rest of them. Its Fatty™ base and edge pack 30% thicker P-Tex and steel for a more durable punch, and its unique Early Rise™ makes turn initiation easy through all conditions. This means easier take-offs and landings in tracked-out parks! The Line Chronic will destroy the streets with lightning-fast reflexes then maintain precision everywhere else on the hill.
Real time prices for the Line Chronic 2017, or similar ski products:
Line Chronic Skis - Men's
Line

$399.96
(20% off)
Line Chronic Skis - Men's
Line

$399.96
(20% off)
Line Chronic Skis 2020
Line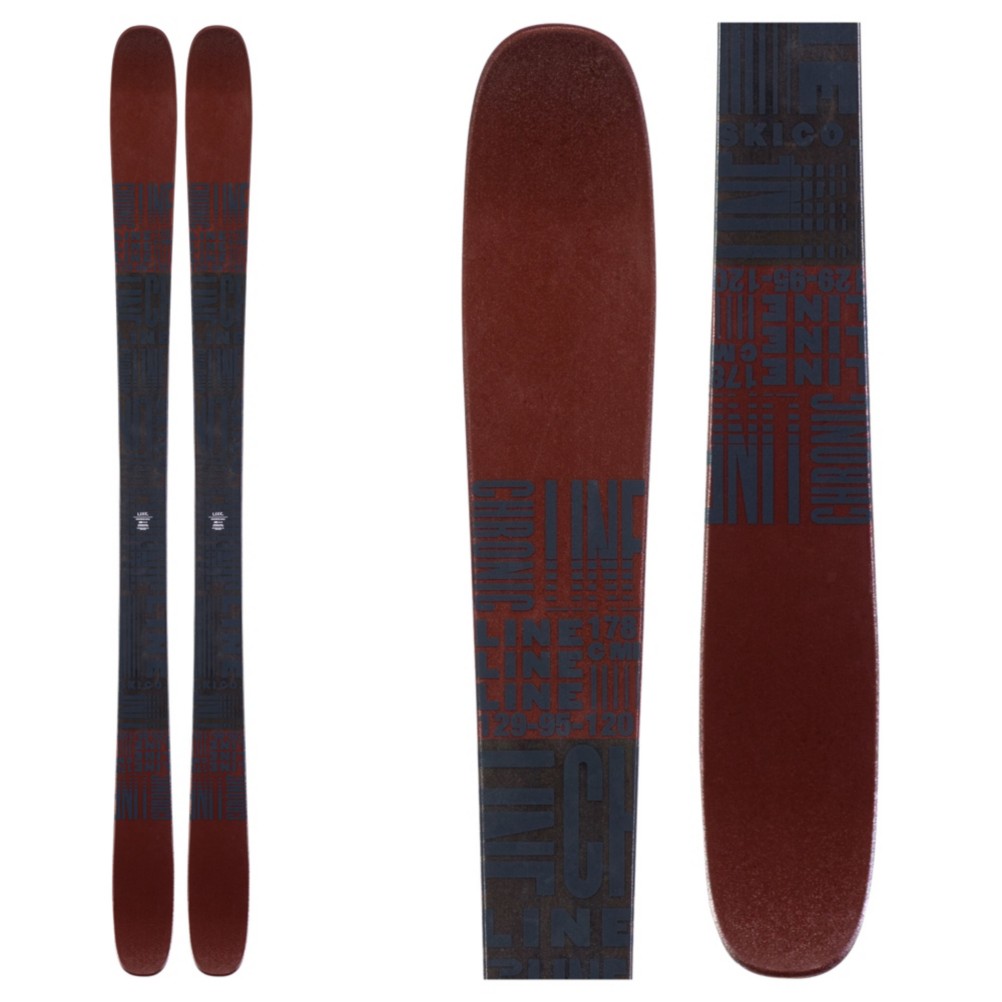 $499.95
Reader Ski Reviews of the Line Chronic 2017
Add review of this ski.
Latest User Reviews
Hello
i like your shop,
But I have a question, I see a lot of products in this webshop http://bit.ly/cheaperiteminthisshop1 that you also sell in your store.
but there items are 44% cheaper, well my question is what is the difference...
I understand the Stockli Axis Pro is not made by Stockli, is this true?
thanks
Dana Simon
Skier Height: 5'9"
Skier Weight:194
Skier Ability:expert
Ski length Tested:174
Ski Review:The Blizzard Quattro 8.4 Ti is a marvelous ski. Smooth, stable, predictable, and very quick edge to edge. I have skied them on ice, granular,...