Line Chronic 2018 Ski Review
Ski Statistics - Length (cm) / Sidecut (mm) / Radius (m)
164 / 121-92-117 /
171 / 121-92-117 /
178 / 121-92-117 / 19
185 / 121-92-117 /

Manufacturer's Description
The legacy of the Line freestyle skis is undeniable, and the 2018 Line Chronic Skis are a testament to this notion. Featuring the ultra durable Fatty™ Base and Edge, Symmetric Flex™, Capwall Construction, the Chronic delivers on any feature. Toss in a quick swingweight, ample camber underfoot, and it's clear that the Chronic is the greatest high performance park ski you need to elevate your game.
Real time prices for the Line Chronic 2018, or similar ski products:
Line Chronic Skis - Men's
Line

$399.96
(20% off)
Line Chronic Skis - Men's
Line

$399.96
(20% off)
Line Chronic Skis 2020
Line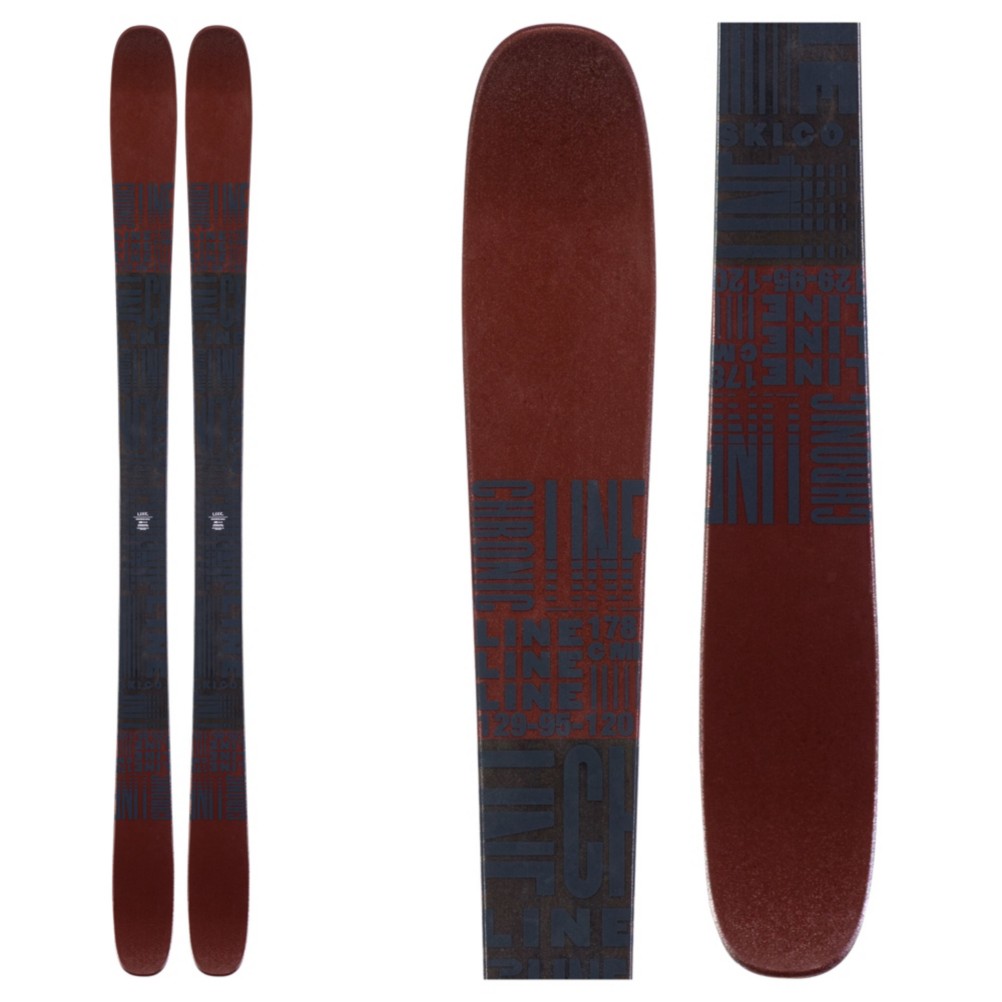 $499.95
Reader Ski Reviews of the Line Chronic 2018
Add review of this ski.
Latest User Reviews
Hello
i like your shop,
But I have a question, I see a lot of products in this webshop http://bit.ly/cheaperiteminthisshop1 that you also sell in your store.
but there items are 44% cheaper, well my question is what is the difference...
I understand the Stockli Axis Pro is not made by Stockli, is this true?
thanks
Dana Simon
Skier Height: 5'9"
Skier Weight:194
Skier Ability:expert
Ski length Tested:174
Ski Review:The Blizzard Quattro 8.4 Ti is a marvelous ski. Smooth, stable, predictable, and very quick edge to edge. I have skied them on ice, granular,...