Line Sir Francis Bacon 2014 Ski Review
Ski Statistics - Length (cm) / Sidecut (mm) / Radius (m)
172 / 140-108-136 /
178 / 140-108-136 /
184 / 140-108-136 / 18
190 / 140-108-136 /

Manufacturer's Description
As much fun throwing tricks in the powder as laying down switch carves & butters on the hard pack.
Eric struck a perfect balance between fun, float & grip. The bacon's Early Rise keeps you floating in powder forwards & backwards with a nice springy tip & tail for big ollies and smooth butters. Its reliable flex under foot & deep sidecut provides edge hold to pass racers on the downhill course with a smile on your face . . . backwards. If you're a looking for a powder ski, but still want the all-mountain ski performance to throw tricks everywhere else, just add bacon!
Real time prices for the Line Sir Francis Bacon 2014, or similar ski products:
Line Sir Francis Bacon Skis
Line
$699.95
(13% off)
Line Sir Francis Bacon Shorty Skis
Line
$369.95
Line Sir Francis Bacon Skis
Line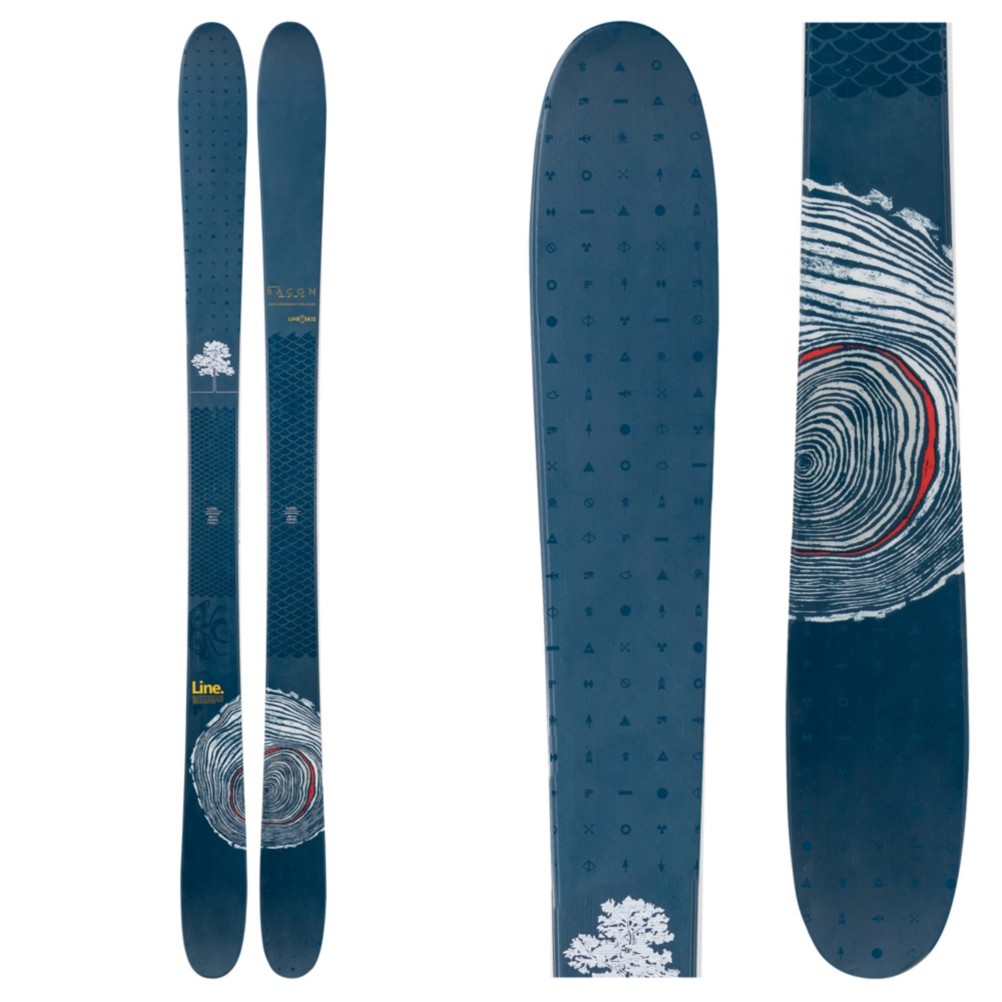 $419.95
(40% off)
Reader Ski Reviews of the Line Sir Francis Bacon 2014
Add review of this ski.
Latest User Reviews
Hello, my name is Jim and I was just looking your website ski-review.com
over and thought I would message you on your contact form and offer
some help. I really like your site but I noticed you weren't getting a
lot of traffic and your...
I understand the Stockli Axis Pro is not made by Stockli, is this true?
thanks
Dana Simon
Skier Height: 5'9"
Skier Weight:194
Skier Ability:expert
Ski length Tested:174
Ski Review:The Blizzard Quattro 8.4 Ti is a marvelous ski. Smooth, stable, predictable, and very quick edge to edge. I have skied them on ice, granular,...