Line Supernatural 110 2017 Ski Review
Ski Statistics - Length (cm) / Sidecut (mm) / Radius (m)
172 / 132-100-121 /
179 / 132-100-121 / 21.3
186 / 132-100-121 /

Manufacturer's Description
The Supernatural 100 performs truly supernatural feats, like fitting 200% more funner skiing into 100mm of intuitive turn shape and this ski's powerful, directional flex pattern. A decendant of the legendary Prophet Ski Series, this pair takes it to the next level. Cut through the crud and the crowds on the Supernatural 100, featuring a tech pack of Shockwall™ and titanial Metal Matrix™ laminate, and get back to having the kind of fun that only Line can achieve. We know that your all-mountain ski needs to hard-charge yet turn on a dime, and Line pro Andrew Whiteford has helped us accomplish just that with the Line Supernatural 100.
Real time prices for the Line Supernatural 110 2017, or similar ski products:
Line Supernatural 92 Skis - Men's
Line

$479.96
(20% off)
Line Supernatural 92 Ski
Line

$389.97
(35% off)
Line Supernatural 92 Skis 2019
Line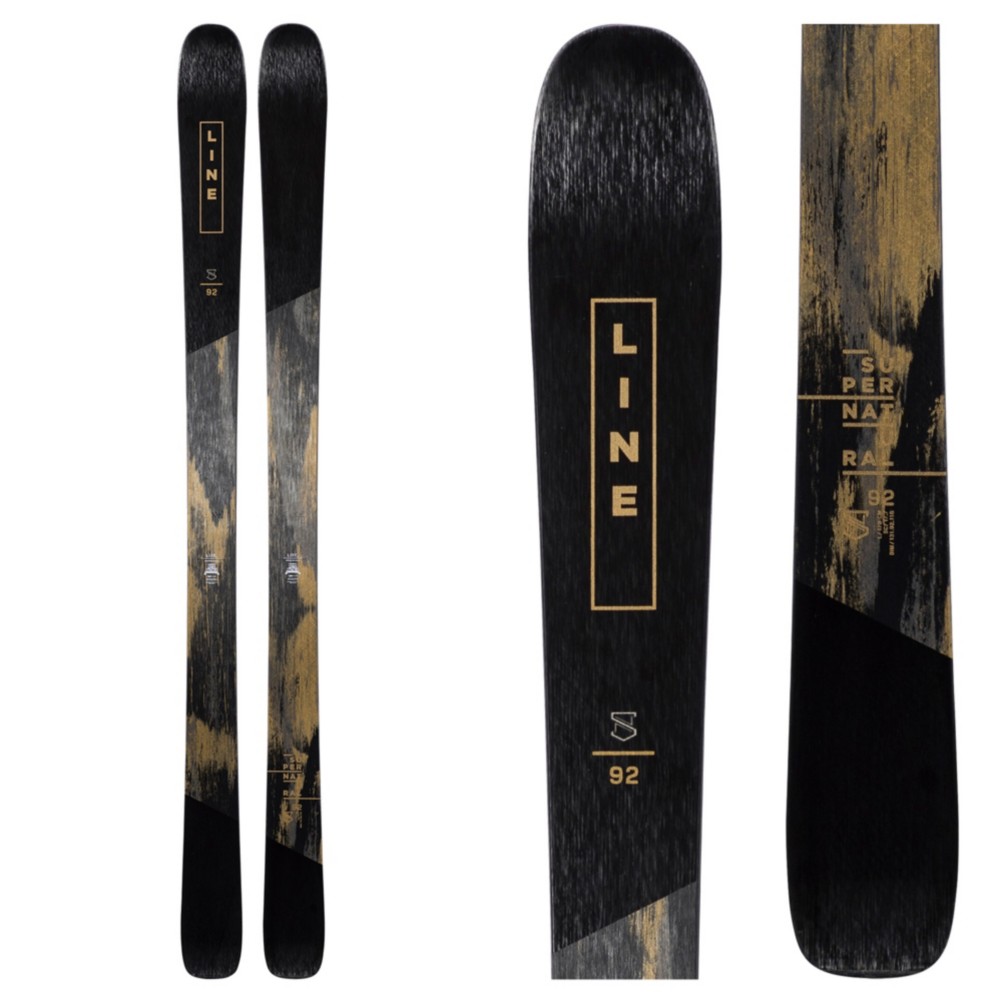 $479.96
(20% off)
Reader Ski Reviews of the Line Supernatural 110 2017
Add review of this ski.
Latest User Reviews
I understand the Stockli Axis Pro is not made by Stockli, is this true?
thanks
Dana Simon
Skier Height: 5'9"
Skier Weight:194
Skier Ability:expert
Ski length Tested:174
Ski Review:The Blizzard Quattro 8.4 Ti is a marvelous ski. Smooth, stable, predictable, and very quick edge to edge. I have skied them on ice, granular,...
Skier Height: 5' 11"
Skier Weight: 165
Skier Ability: Expert
Ski length Tested: 179
Ski Review: This is by far the best ski I have ever ridden. lightweight and Incredibly easy to turn, it excels on groomers, steeps, bumps and powder....