Ski Statistics - Length (cm) / Sidecut (mm) / Radius (m)
164 / 140-111-121 / 20.2
173 / 142-113-123 / 23.4
182 / 144-115-125 / 26.3
191 / 146-117-127 / 29.6

Manufacturer's Description
Destroyer are hi-tech skis that meet all the requirements of modern freeride and freetouring. They are versatile freeride skis that have a lot to offer to freeriders, regardless of their style of skiing.
Destroyer skis feature the new Elliptical Rocker, which supports smooth powder ride without the effect of "riding up" the snow or terrain unevenness and pushing away the top layer of snow at the same time.
Destroyer know no limits and make none for their riders.
They are the perfect answer to a call for skis able to handle diverse and changing weather conditions.!.
Real time prices for the Majesty Destroyer 2016, or similar ski products:
Majesty Superscout Carbon Ski - 2022
Majesty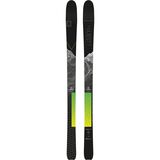 $398
(60% off)
Majesty Supernova Carbon Ski - 2024
Majesty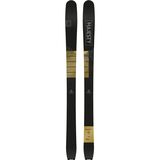 $994.95
Majesty Havoc 110 Ti Ski - 2024
Majesty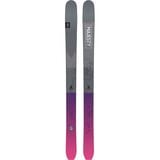 $949.95
Reader Ski Reviews of the Majesty Destroyer 2016
Add review of this ski.