Ski Statistics - Length (cm) / Sidecut (mm) / Radius (m)
173 / 142-113-123 / 23.4
182 / 144-115-125 / 26.3
191 / 146-117-127 / 29.6

Manufacturer's Description
Destroyer are high-tech skis that meet all the requirements of modern freeride and freetouring. Destroyer skis feature elliptical rocker design that supports smooth powder rides without the effect of "riding up" the snow or feeling terrain unevenness while you effortlessly push away the top layer of snow. When riding on hard-packed snow, Destroyer uses nearly the entire length of the ski and delivers stability even at high speed. The shape and profile of the camber gives it perfect responsiveness, great power transmission to the ski and smooth edge-to-edge ride. The aerodynamic shape and predictable riding properties of the Destroyer make this directional freeride ski prove its worth not only during freetouring adventures on the wildest ski slopes but also during serious freeride competition events. The skin mounting bracket at the tail of the ski enables easier and more secure skin mount.
Real time prices for the Majesty Destroyer 2018, or similar ski products:
Majesty Superscout Carbon Ski - 2022
Majesty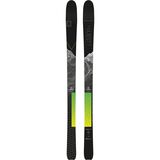 $398
(60% off)
Majesty Supernova Carbon Ski - 2024
Majesty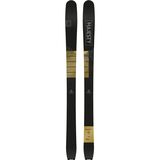 $994.95
Majesty Havoc 110 Ti Ski - 2024
Majesty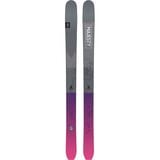 $949.95
Reader Ski Reviews of the Majesty Destroyer 2018
Add review of this ski.