Ski Statistics - Length (cm) / Sidecut (mm) / Radius (m)
170 / 130-92-130 / 18
175 / 130-92-130 / 19
180 / 130-92-130 / 20

Manufacturer's Description
Universal all-terrain skis with enhanced on-piste carving abilities. Thunderbolt skis are wide twin tips with an extra sidecut. Thanks to camber construction the skis perform better on hard-packed snow without compromising on terrain rides! Triax fiberglass transfers power directly to the edges to make Thunderbolt respond faster and more precisely. Tip-to-tail wood core with carbon/Kevlar stringers adds lateral rigidity for better response and that extra grip. Special freeride 90° sidewall construction enhances riding properties and makes servicing easier. Brace yourself for a whole new level of all-mountain riding experience!
Real time prices for the Majesty Thunderbolt 2018, or similar ski products:
Majesty Supernova Carbon Ski - 2024
Majesty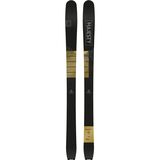 $994.95
Majesty Havoc 110 Ti Ski - 2024
Majesty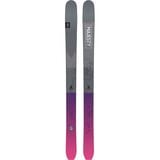 $949.95
Majesty Havoc 100 Carbon Ski - 2024
Majesty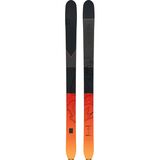 $994.95
Reader Ski Reviews of the Majesty Thunderbolt 2018
Add review of this ski.