Ski Statistics - Length (cm) / Sidecut (mm) / Radius (m)
169 / 131-95-115 / 20.3
177 / 163-100-120 / 22.2
184 / 136-100-120 / 24.2

Manufacturer's Description
Wolf are free touring, semi-hybrid skis that perform equally well in challenging steep terrain and in powder. Wolf skis can be easily used as all-embracing all-terrain skis for patrollers, guides and adventurers.
Camber supports responsiveness, better grip on icy slopes and smooth edge over transmission. Combining entry rocker (150mm/5mm) and camber under the boot section improves float and enhances control and stability in variable conditions.
Unleash your inner beast for an ultimate ride… your Wolf is waiting for you!
Real time prices for the Majesty Wolf 2016, or similar ski products:
Baffin Wolf Snow Boot - Men's
Baffin

$164.95
Majesty Superscout Carbon Ski - 2022
Majesty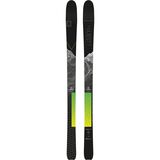 $398
(60% off)
Majesty Supernova Carbon Ski - 2024
Majesty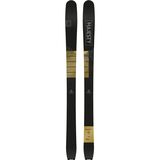 $994.95
Reader Ski Reviews of the Majesty Wolf 2016
Add review of this ski.