Ski Statistics - Length (cm) / Sidecut (mm) / Radius (m)
169 / 135-98-123 / 17.5
177 / 137-98-125 / 18
185 / 137-98-125 / 19

Manufacturer's Description
Aimed at free touring skiers looking for un-touched slopes and fresh snow, the Control is a completely new ski. Significant width: 98mm underfoot, a generous rocker: light rocker 12, excellent balance between weight and width: only 1500 grams for 177cm.
The new CTS Light technology with light cap ABS sidewall in the middle of the ski, guarantees an excellent edge hold. Its light Karuba wood core and MLT fibers construction give it a lot of energy and power. The ABS shock absorber absorbs unpleasant vibrations. Control means controlling everything, in all kinds of snow and terrain. A new ski perfect for your new free touring trips!
Real time prices for the Movement Control 2017, or similar ski products:
FP Movement Solid Metti Crew Sweatshirt - Women's
FP Movement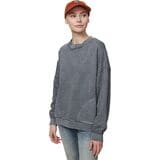 $66
(25% off)
Movement Alp Tracks 106 LTD Skis 2022 - 177
Movement

$1175
FP Movement Work It Out Hoodie - Women's
FP Movement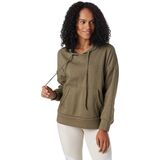 $68
Reader Ski Reviews of the Movement Control 2017
Add review of this ski.