Ski Statistics - Length (cm) / Sidecut (mm) / Radius (m)
178 / 128-105-123 / 18
185 / 128-105-123 / 19

Manufacturer's Description
The Fly 105 is designed to perform equally well in freeride or freestyle session. So if you want the best of both worlds during your runs and on every type of snow, this ski is exactly what you need. This is definitly one of the most playful models on the market, that you can ride forward or switch. It features a double rocker for added planing abilities on powder and extreme manoeuvrability. This kind of ski is perfect for big jumps off home-made kickers and landings 10 meters below. Every natural obstacle you face is the occasion to send tricks and experience unforgettable sensations! The Fly 105 is also able to play in the park and tackle features thanks to its reasonable waist width.
Real time prices for the Movement Fly 105 2018, or similar ski products:
Movement Fly Two 105 Ski
Movement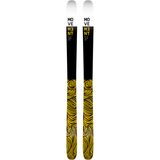 $794.95
Movement Fly Two 115 Ski
Movement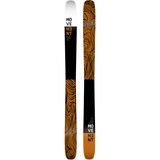 $794.95
Supacaz Fly Cage Limited Edition
Supacaz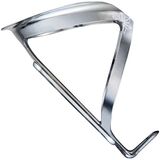 $45
Reader Ski Reviews of the Movement Fly 105 2018
Add review of this ski.