Ski Statistics - Length (cm) / Sidecut (mm) / Radius (m)
185 / 150-125-145 / 18

Manufacturer's Description
This year the Fly Swatter from Movement becomes the Fly 125! New name, but also new look with a super elegant topsheet! Indeed, this is the widest ski in Movement's catalogue, but also one of the widest on the market. Its sidecuts: 150-125-145, you can barely hold it with one hand! But that's what makes it uber floaty and unsinkable. And the ski features a traditional camber to offer added traction on hard snow and technical passages.
If you like short turns and sporty slaloms on groomed snow… Then you chose the wrong ski! The Fly 125 is everything but a traditional alpine ski. Fforget about the pistes, this model has been created for big days of deep powder. It is the ideal model to assault a waist-deep coat of fresh snow, the kind of thing you see in the U.S. or in Japan! The dual rocker makes the ski nimble and incredibly fun to move through the deep. Not to mention its superior glide comfort! Its tip absorbs shocks and vibrations thanks to the VA-Tech system and its rubber layers. You can crush every obstacle without feeling it, ski switch with its twin-tip shape and send incredible jumps off natural booters with style. If you want to be the next king of the backcountry, the Fly 125 is for you.
Real time prices for the Movement Fly 125 2018, or similar ski products:
Movement Fly Two 105 Ski
Movement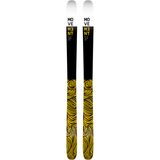 $794.95
Movement Fly Two 115 Ski
Movement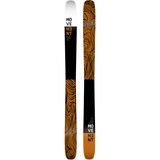 $794.95
Reader Ski Reviews of the Movement Fly 125 2018
Add review of this ski.