Ski Statistics - Length (cm) / Sidecut (mm) / Radius (m)
163 / 138-112-123 / 15.5
169 / 141-115-128 / 15.25
175 / 143-116-130 / 16

Manufacturer's Description
The Harmony was developed as a Big Mountain powder ski for the ladies! Taking inspiration from the Overlord, the Harmony is a fat, stable and powerful powder ski that inspires supreme confidence in deep and steep terrain. The flex patterns and sizes have been adjusted to cater to female skiers who are looking for a high performance ski designed for their physique and riding style. The Harmony is an ideal ski for women who rip off piste lines, in bounds and in the slackcountry.
The Harmony is named after Harmony ridge and bowl – a well known alpine powder bowl on Whistler Mountain.
XTC Carbon Construction is available as an upgrade to all Harmony skis and saves an average of 500 grams (1lb 1oz) off regular quad glass Ski construction.
Profile: Hybrid Rocker
Best for: Women looking for unmatched floatation in deep snow; while maintaining a stable and predictable ride in variable snow conditions.
Rider Type: Women looking for high performance off piste.
Mounting Recommendations - Boot Center is recommended but can be moved forward up to 3cms forward or back 1cm depending on skier preference. Race inspired skiers with an aggressive stance may move it back 1-2 cms. Skiers with a more upright stance may enjoy the quicker initiation by moving the mount forward 1-3cms.
Real time prices for the Prior Harmony 2016, or similar ski products:
Harmony Winghead Screw
Harmony
$0.69
(47% off)
Harmony Sea Passage Paddle - Fiberglass - 2 Piece
Harmony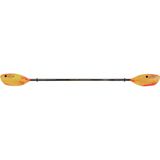 $100.79
(20% off)
Harmony Sea Passage Aluminum Paddle - 2 Piece
Harmony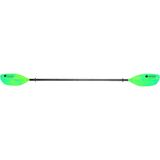 $84.99
Reader Ski Reviews of the Prior Harmony 2016
Add review of this ski.