Salomon MTN Explore 88 W 2018 Ski Review
Ski Statistics - Length (cm) / Sidecut (mm) / Radius (m)
153 / 120-88-106 / 17
161 / 121-88-107 / 18
169 / 123-88-109 / 18

Manufacturer's Description
Get more backcountry access. Light weight for less effort going up, stable and predictable for confidence descending. MTN EXPLORE 88 WOMEN'S delivers this combination with a 3D Spaceframe construction and C/FX reinforcement. Go get your adventures.
Real time prices for the Salomon MTN Explore 88 W 2018, or similar ski products:
Salomon MTN Explore 88 W Ski
Salomon

$649.99
Salomon MTN Explore 88 Skis
Salomon
$306.95
(60% off)
Salomon MTN Explore 88 Skis 2020
Salomon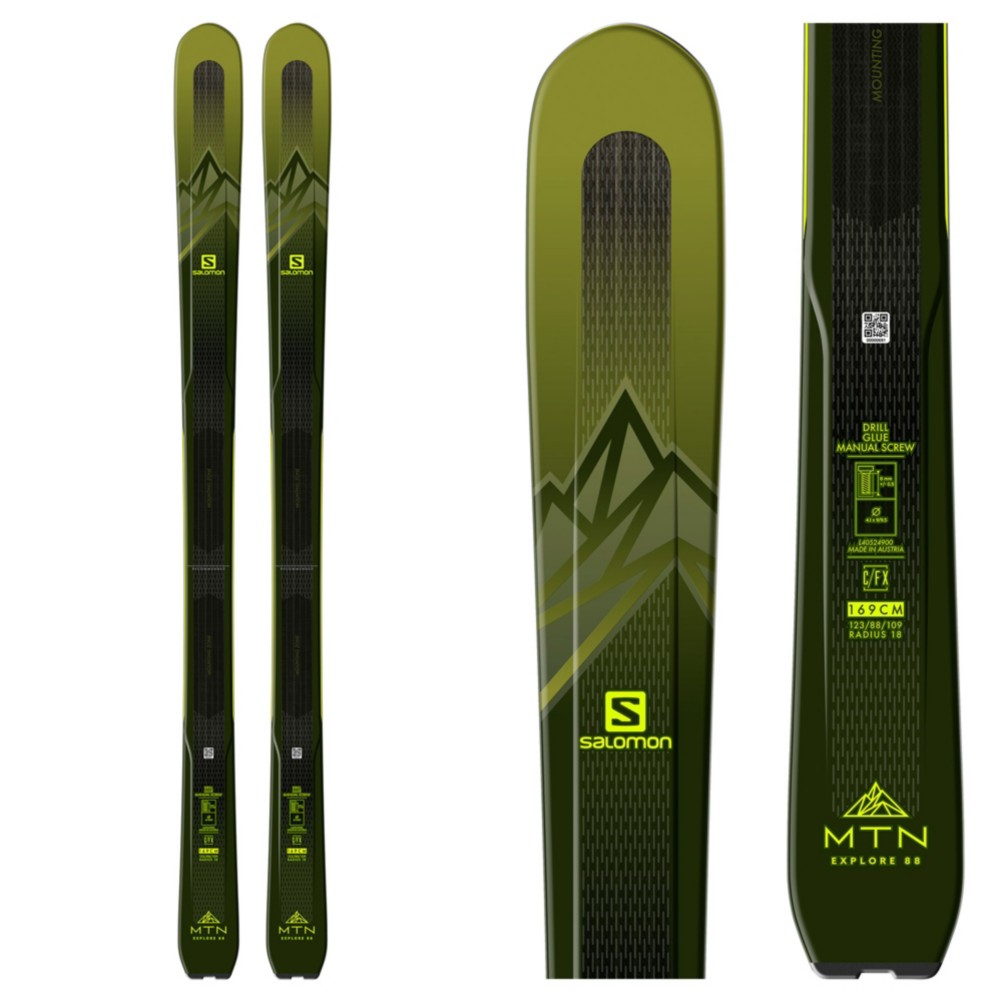 $649.99
Reader Ski Reviews of the Salomon MTN Explore 88 W 2018
Add review of this ski.
Latest User Reviews
Hi There,
Are you presently utilising Wordpress/Woocommerce or will you think to implement it in the future ? We offer more than 2500 premium plugins and additionally themes totally free to get : http://urlia.xyz/Eb2UB
Thanks,
Lawrence
The most comprehensive and complete database of over 11,000+ cryptocurrency websites is out!
Here is what it contains:
You will receive a Global Database of All Cryptocurrency and Blockchain Websites and Business Contact Details. The...
Skier Height: 6 ft
Skier Weight: 200
Skier Ability: expert / racer
Ski length Tested: 177
Ski Review: I got this ski as a retirement award and I love it. It is very easy to initiate and I can even still run strong on Nastar race...