Ski Statistics - Length (cm) / Sidecut (mm) / Radius (m)
187 / 132-113-125 / 26
196 / 134-113-126 /

Manufacturer's Description
When designing his signature model, freeride legend Asbjørn Eggebø Næss set his targets on creating a playful ski that still could handle tunnelvision-inducing high speed riding down the biggest mountains. And he pretty much nailed it.
Starting with a bamboo-poplar core for good allround skiing abilities and light weight SGN's then set up a semi twin-tip shape with low rocker at both ends for the right balance. A 26 meter radius and a bit of taper to get good handling at speed and varied snow, and finally a width of 113mm underfoot got us the recipe that they wanted.
SGN's have skied fast, jumped, hiked and generally shredded on this ski. It is probably the most versatile and fun ski for bigger and driven skiers that they have come across. Get your pair and get out on the snow!
Real time prices for the SGN Tunnelvisjon 2018, or similar ski products:
Vissla Blurry Horizons 18.5in Board Short - Men's
Vissla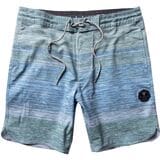 $64.95
Vissla No See Ums Eco 18.5in Elastic Walkshort - Men's
Vissla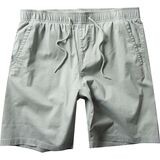 $32.97
(40% off)
The North Face Half Dome Pullover Hoodie - Men's
The North Face

$32.95
Reader Ski Reviews of the SGN Tunnelvisjon 2018
Add review of this ski.