Ski Statistics - Length (cm) / Sidecut (mm) / Radius (m)
185 / 139-122-134 / 24
191 / 104-124-136 /

Manufacturer's Description
This is Rakkar's all new big brother! The characteristics and essence of SGN's most popular freeride ski have been refined and scaled up. This ski is all about deep powder, huge pillows and even bigger smiles.
The urRakkar utilizes SGN's all new spooned tip technology to give you a catch-free and surfy feel in deep snow.
Contrary to other spooned skis, the topside of the tips on urRRakkar is completely flat. SGN's have accomplished this without adding to the thickness of the ski in the tips. A flat top means lower drag from snow passing over the ski and gives you a smoother ride. To keep an even flex and strength all the way out into the tips they have kept the steel edge by moving it on the inside of the spoon.
With a 122 mm waist, traditional camber, responsive bamboo/poplar-core and generous rocker, the urRakkar is the ultimate playful powder weapon.
Real time prices for the SGN urRRakkar 2018, or similar ski products:
Vissla Blurry Horizons 18.5in Board Short - Men's
Vissla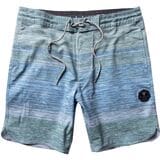 $64.95
Vissla No See Ums Eco 18.5in Elastic Walkshort - Men's
Vissla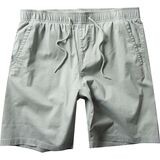 $32.97
(40% off)
The North Face Half Dome Pullover Hoodie - Men's
The North Face

$32.95
Reader Ski Reviews of the SGN urRRakkar 2018
Add review of this ski.